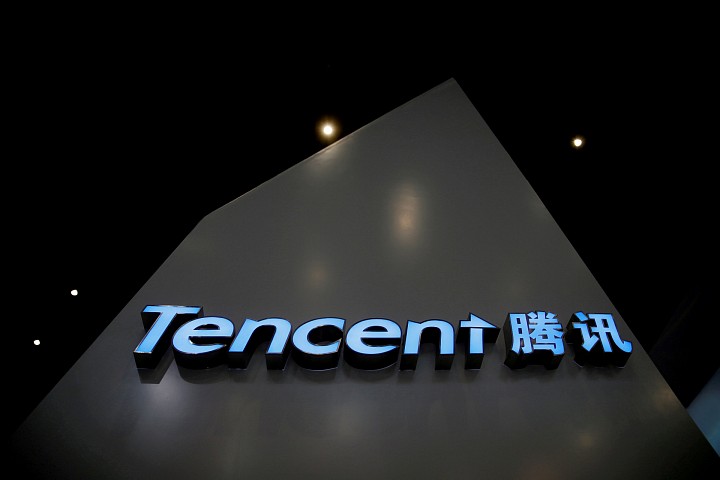 Meanwhile, in Hong Kong, shares of a Tencent unit that operates an online library soared in an initial public offering Wednesday that gave the company, China Literature Ltd., a market value of around $12 billion. And Thursday, Sogou, a search-engine company in which Tencent owns a 44% stake, is expected to start trading in New York, in a deal that could value it at as much as $5 billion, or about 70 times its past earnings.
"Companies like Tencent are seen as unstoppable," said Joshua Crabb, head of Asian equities at Old Mutual Global Investors.
Snap's announcement of the investment came on the heels of its report of disappointing financial results for the third straight quarter, sending its shares plunging. The revelation of Tencent's investment did little to cushion investors' disappointment with the Los Angeles company. Snap's shares on Wednesday lost 15% after several analysts cut their price targets for the stock.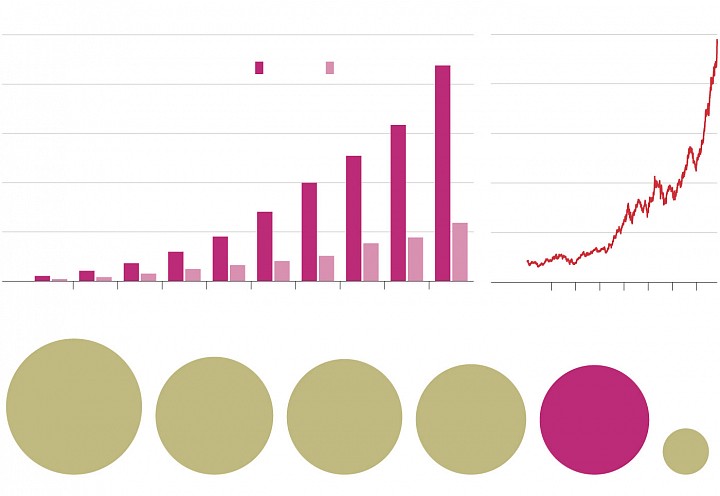 Founded almost two decades ago, Tencent stands with e-commerce titan Alibaba Group Holding Ltd. and search giant Baidu Inc. as three of China's biggest Internet companies. They have diversified beyond their core businesses in recent years, placing big bets on online video-streaming services and other entertainment plays.
Tencent is the largest videogame publisher in the world by revenue but is best known in China for its WeChat and QQ messaging and mobile-payment apps, which are installed on almost every PC and smartphone there. Tencent said in an August filing that WeChat had combined monthly active users of 962.8 million as of June 30, up 19% from a year ago.
Its shares have more than doubled this year as revenue and profit have swelled. Tencent registered $122 billion in revenue through the first six months of the year, up more than 60% from the first half of 2016. For the full year analysts expect $274 billion in revenue. By 2020, that projection is expected to more than double, according to FactSet.
That has helped make Tencent one of the biggest companies in the world, with a market capitalization of around $475 billion. If it were listed in the U.S., Tencent would be the sixth-largest company by market value, according to FactSet.
But while its WeChat business remains largely limited to China, Tencent over the past few years has lifted its international profile with several big deals, including acquisitions of the game developer Epic Games Inc. and minority stakes in electric-vehicle maker Tesla Inc. and videogame company Activision Blizzard Inc.
In a tweet earlier this year, Tesla Chief Executive Elon Musk said he was "glad to have Tencent as an investor and advisor to Tesla."
Tencent has invested in more than 40 tech startups in the U.S. since 2011, joining fundraising rounds valued at $3.5 billion, the Journal recently reported, excluding investments in public companies. Recently, it led a $10 million investment round in Academia.edu, a San Francisco-based platform for scientists and academics to publish and review papers online, and it disclosed a $3 million investment in Innovega Inc., of Bellevue, Wash., which is building an augmented reality device into a contact lens.
People close to Tencent have said its investment strategy is driven by a desire to stay current on the latest ideas and products out of the U.S. tech sector.
Snap's relationship with Tencent stretches back to 2013. Tencent first invested in Snap when it was still a small startup operating out of a house on the boardwalk of Venice Beach.
When the Snapchat app was first shown to Tencent's executive team, Tencent's founder, Pony Ma, was bewildered as to why it was a hit, according to people who attended the meeting. Mr. Ma joked that he didn't understand young people, the people said. Nonetheless, Tencent later purchased a small stake in Snapchat.
Snap Chief Executive Evan Spiegel said at a conference in 2013 that he looked to Tencent as a "role model," and was impressed with the company's success in figuring out how to make things their users would buy, rather than relying on display advertising.
Tencent executives began discussing raising the company's stake in Snap in September, after Snap's shares touched a series of lows in August, a person familiar with the matter said. Tencent wanted to support its investment in the U.S. company during its weakened state, the person said.
Snap and outside partners have worked on adding features to the messaging portion of the Snapchat app guided in part by the success such features have had for Tencent's WeChat, such as the ability to hail a car from within the app and a scanable QR code on users' profiles.
—Saumya Vaishampayan and Georgia Wells contributed to this article.
Write to Steven Russolillo at steven.russolillo@wsj.com and Wayne Ma at wayne.ma@wsj.com
More