The S&P500 index has been on a tear over the last 2 weeks, as it became apparent that the stand-off in Washington was going to have a last minute resolution. The index has come from a low near 1640 to a fresh record high near 1742 (a move of 100 points).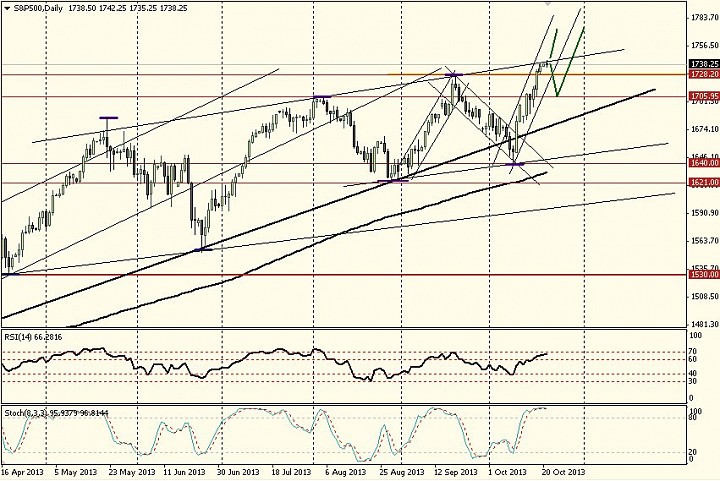 The question now is, will this rally extend higher, or will it retrace/pull back?
The technicals point to an index that is a bit overstretched and may need a move downward before investors come in and "buy the dip". The key level is 1728 as that was the old high in mid-September that was breached late last week. If that level holds a support then a further rally scenario looks most likely. However a fall through that area could open up the index to test the 1706 level before rebounding.
The macro catalysts this week will be a data dump from the US - including the NFP release for September that was delayed due to the US gov't shutdown - which will give traders clues to what the Fed may be thinking regarding its bond purchase program. In addition, this will be the busiest week for US corporate earnings for the 4th quarter, with about 25% of the companies in the S&P500 and 10 of companies that make up the the Dow Jones Index will be reporting.
- Nick