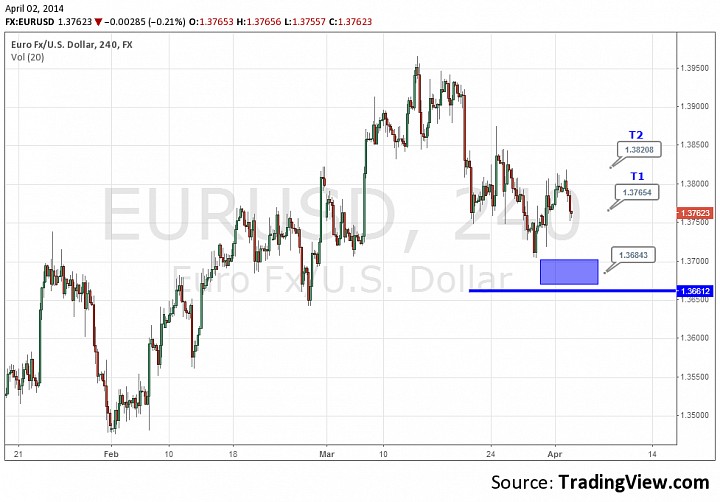 ---
Trade better: Stocks, Futures, Forex
---
EURUSD has been in a corrective mode for a number of weeks now. Since the 1.3950 range resistance high. As it continues to test lower prices, there may be some buying opportunities for a swing trade long.
---
If price pushes into the 1.3650 - 80 area, this zone offers attractive prices for swing trade longs.  Besides a support zone which is based on a measurement of the previous bullish swing, there is also a major retracement level at the 1.3660 area.  
---
The combination of these supports is enough to justify looking for a long swing trade upon validation around these levels. Possible targets include 1.3765 and 1.3820. 
---
Since the broader picture on this pair is still considered bullish by the criteria of the methodology, there is a better possibility that price can go beyond these points and test the 1.3950 high.
---
Remember that swing trades can take weeks to play out so it is important to be patient, wait for validation and evaluate new information as it enters the chart.
---
If you would like to learn more about the methodology that I use to trade and conduct analysis, click here.