Translating every mainstream business media channel this week...
The Dow gave up all of its post-QE3 gains...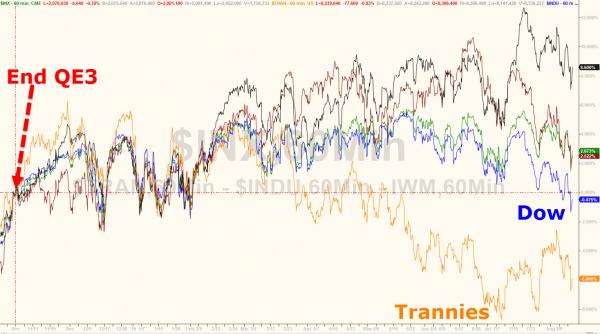 Which leaves this - Fed 'flow' vs stock performance - once again the most important chart in US equity investing...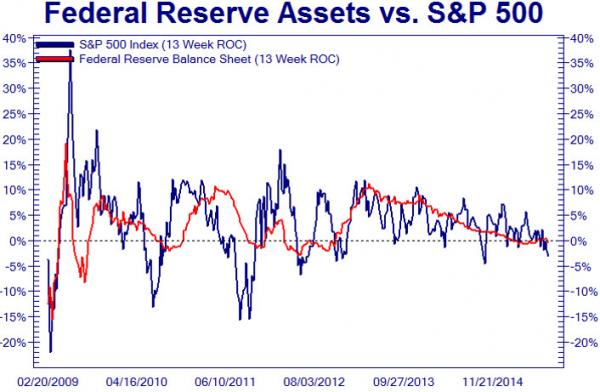 h/t @Not_Jim_Cramer
It appears the market is threatening (or calling the bluff of) The Fed... QE or else...
Across asset classes the day broke down into 3 sections - China (gappy pressure), Europe (carry unwinds escalate) and post-Europe US session (buy stocks and STFU!!)...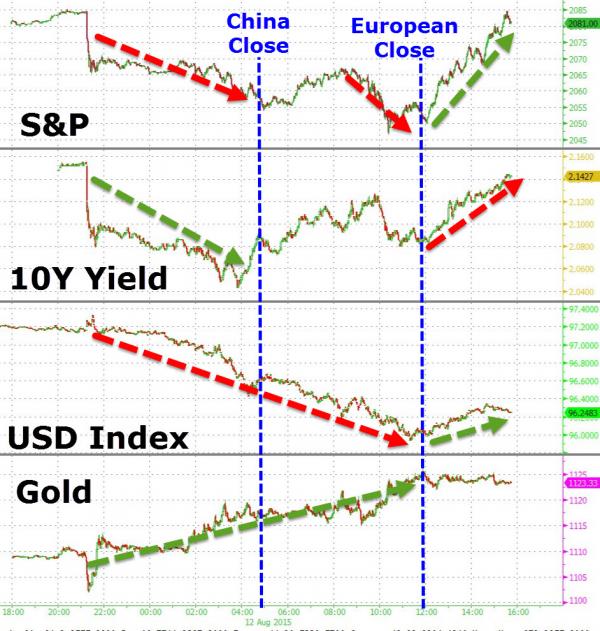 US equities gapped lower on China's double whammy devaluation overnight and kept tumbling through the European close.. then levitated magically to get the S&P just green for the week (algos running stops)
But cash indices all ended the day in the green for the week...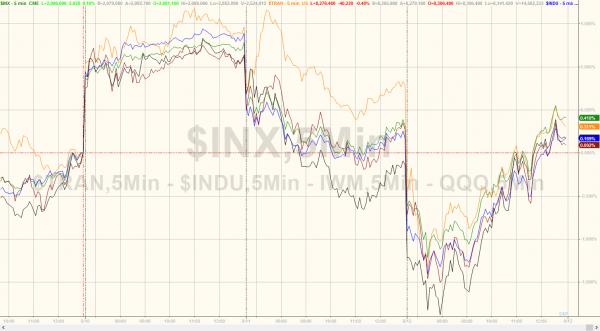 The S&P and Nasdaq managed to hold green for the day... and Dow closed unch...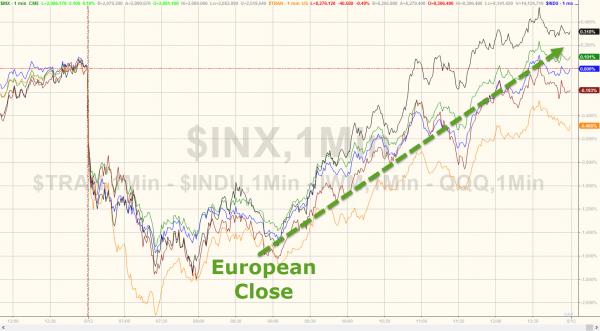 Almost 700 point roundtrip in The Dow...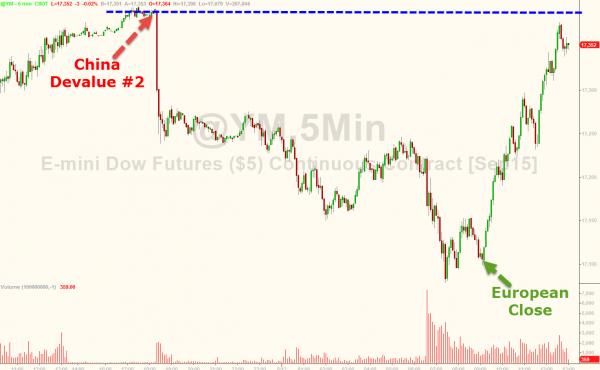 Humpday Humor... come on!!!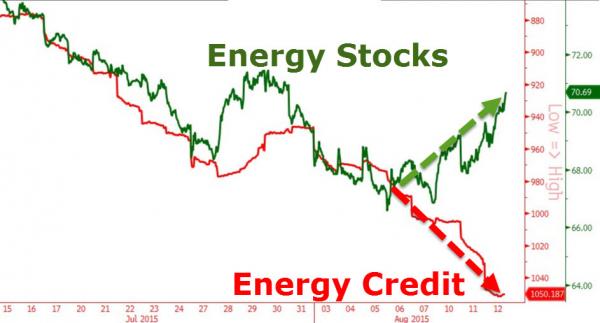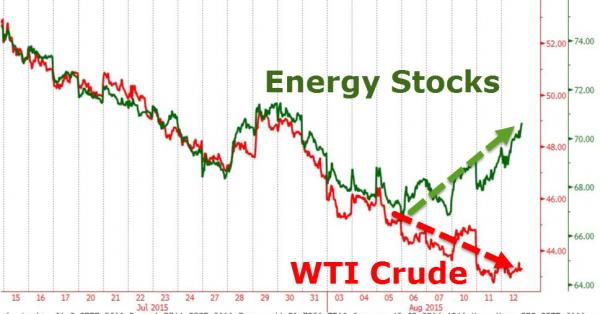 VIX was demolished after surging up to recent highs over 16... The Twin Peaks Of Vol...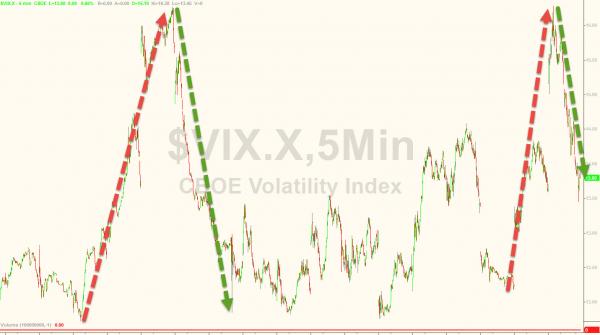 Stocks keep rallying away from and then plunging back towards HY credit...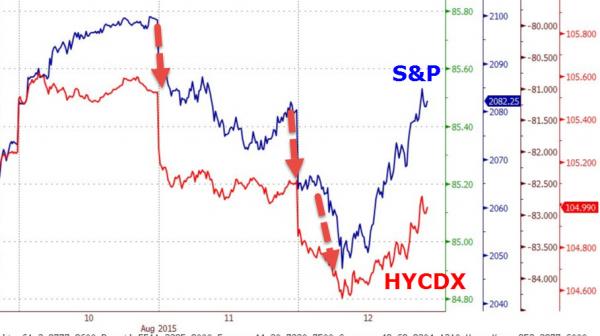 Treasury yields were mixed with all but the long-end very modestly lower in yield on the day after a mini-meltup in yields after Europe closed...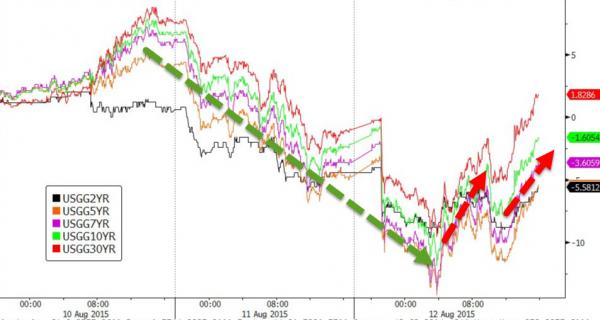 The dollar tumbled further as EURCNH cary trades unwound en masse...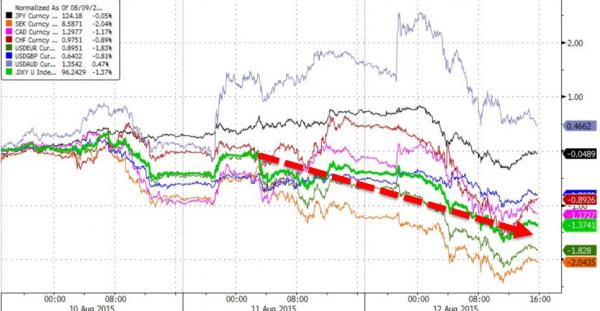 Note - it appears hope today was driven by the fact that the PBOC appeared to step in and support onshore Yuan towards the close..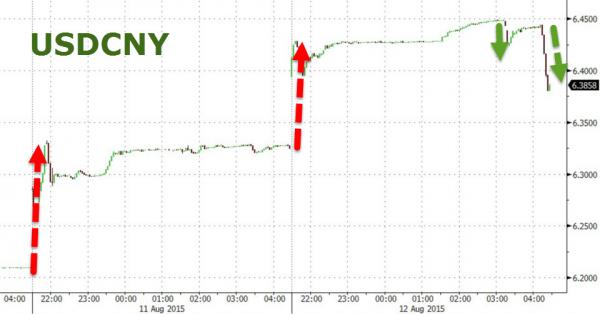 Commodities were mixed today with crude and copper flat (after early weakness) and gold and silver surging...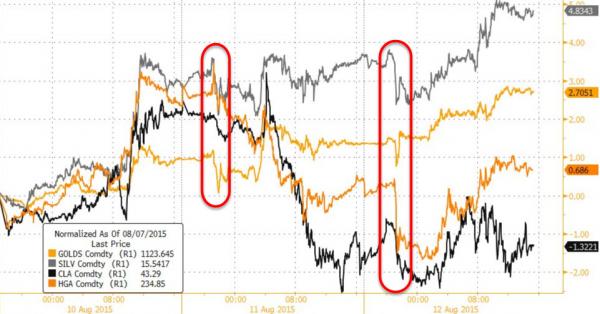 Summing it all up...
Faith restored. +33 handles off the lows. Thanks for playing.

— Stalingrad & Poorski (@Stalingrad_Poor)

https://twitter.com/Stalingrad_Poor/status/631541281471229952
 Charts: Bloomberg and @Not_Jim_Cramer