BTFD You F##king Idiot!!
Quite a day...
Absolutely no news from Europe - no positive steps at all (which means only Tsipras hard line against Germany's wall) left Greek stocks/bonds smashed lower... But screw that - Buy US Stocks.
Massive inventory build in crude, record production and oil prices stumble back below $50... screw that - Buy US Stocks.
US Macro and Micro (earnings) data weak... screw that - Buy US Stocks.
Ukraine Peace Deal (well not really - just affirming the truce that never actually happened)... screw that - Buy US Stocks.
Huge demand for US Treasuries at auction must mean someting? .. screw that - Buy US Stocks.
Carl Icahn says AAPL should trade $216... Buy AAPL (and US Stocks)
Carl Icahn says market will crash and is hedged against everything - screw that - He's an idiot!
A serious roller-coaster in US equities as they drifted lower overnight, ripped as always on the US open, dumped on a well-bid Treasury auction, and then went into panic-buying vertical dip-buying mode realistically on nothing but perhaps some comments from Ukraine... then confirmation that no deal was likely today (or ever) took the shine off...
A wild ride today... NASDAQ decoupled from the rest thanks to AAPL..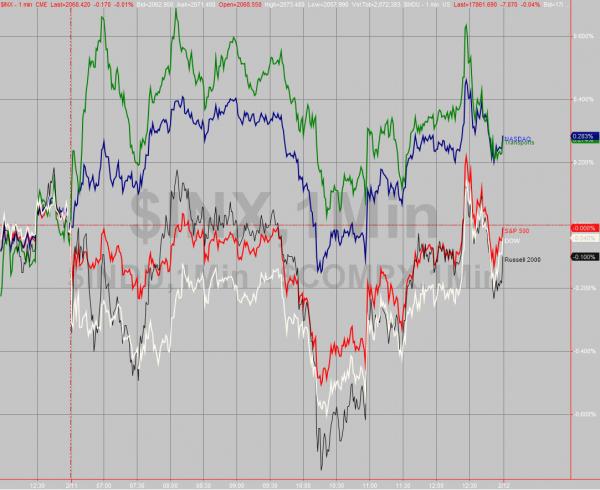 Which leaves stocks green on the week... with only Small Caps still red...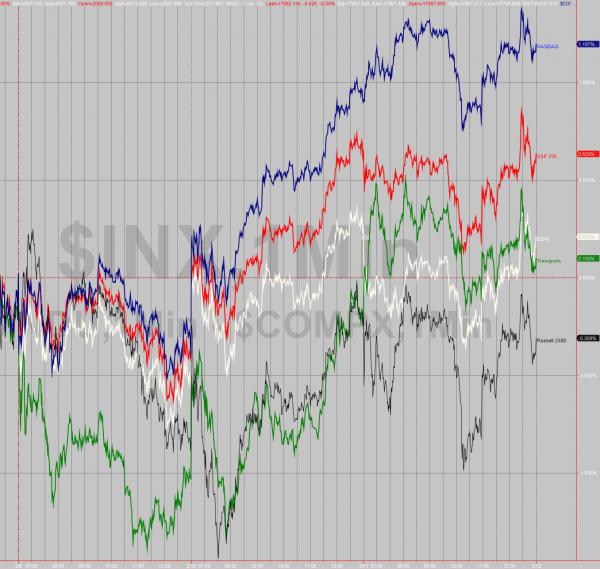 Thanks to the ongoing meltup in AAPL as it LBOs itself in meteoric manner using all that levered debt to buyback shares according to Icahn's wishes...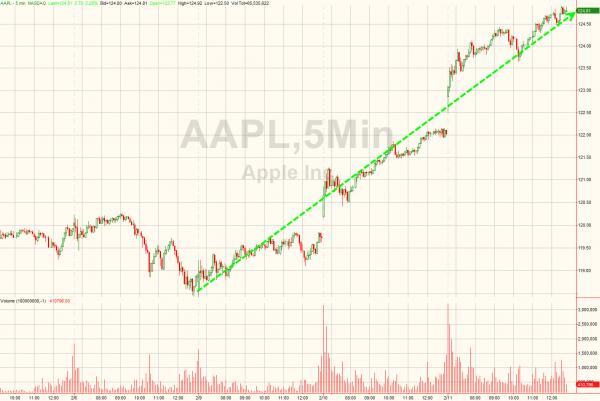 Treasury yields ended the day 0-2bps marginally higher (but most notably bid after the 10Y auction went off very well 1.4bps thru WI)...
The USDollar limped higher on teh day (up 0.25% on the week) as JPY/CAD/AUD weakness led...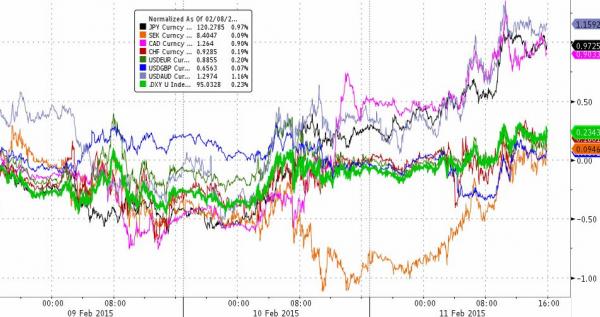 Crude dropped most notably as silver holds positive for the week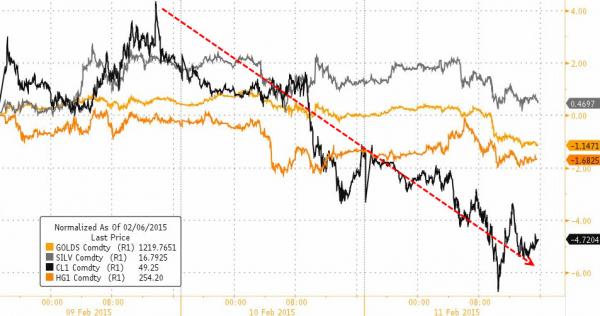 And crude dumped on Inventories perfectly test 48, ramped to perfectly test 50 then dropped...
Seems like WTI is the new VWAP...
While most like to note that stocks are near record highs as crude hits multi-year lows  - signaling no correlation - in fact the intraday correlation (while volatile) has tended to be very high...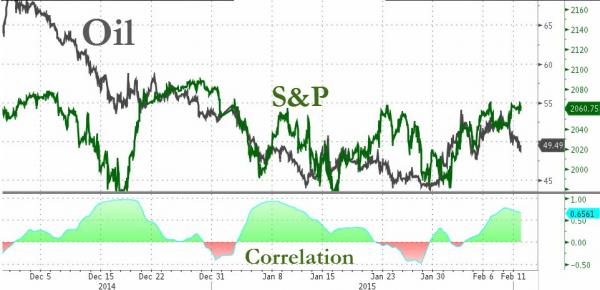 And finally... STFU with the "US Economy is strong" bullshit!!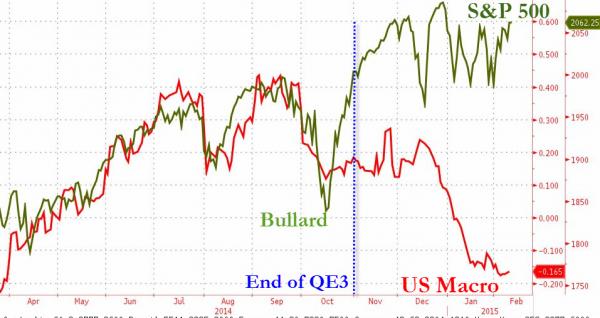 Charts: Bloomberg