Price of AMD will probably reach the lower edge of the channel. Though, it won't break it out.
There is still some upside potential due to stochastics.
$AMD
, ADVANCED MICRO DEVICES / D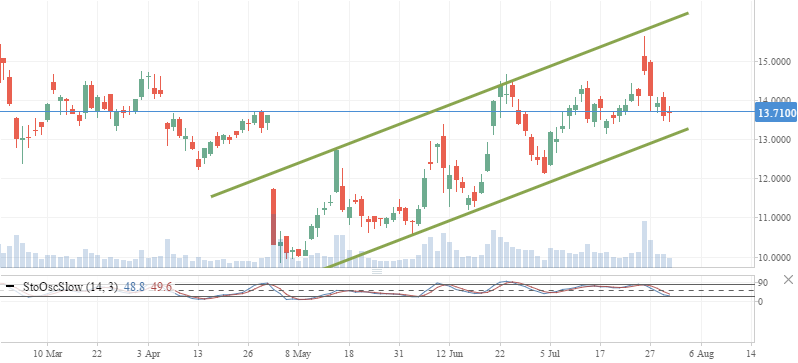 According to benzinga.com if the stock breaks below $13, however, it will drop out of the channel, leaving technical traders searching for the next support level. The $12 level served as support in late June, but a move below $12 would likely signal a retest of the $9.50-$10 range that supported the stock in May and previously in January.
On the other hand, if AMD finds support at around $13.50, it may bounce back to the top of the channel, making new decade highs in coming weeks. If AMD follows its recent trading pattern, it might not bump into the roof of that channel until it makes it to around $16.50.