As the solar industry grows and reaches a more sustainable place in the energy sector, some large manufacturers are starting to separate themselves from the pack. Two of the biggest are Canadian Solar (NASDAQ:CSIQ) and First Solar (NASDAQ:FSLR), which both produce solar panels and build large solar power systems. The question is: Which one is the better solar stock to buy today?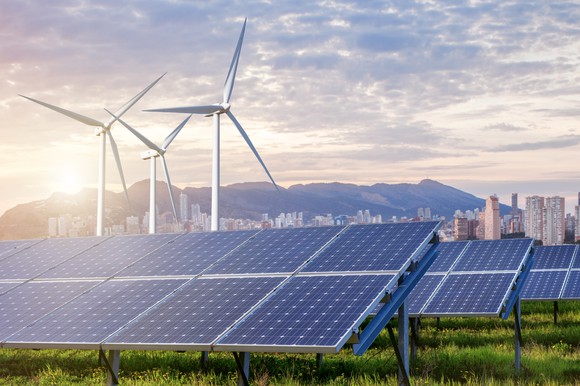 Thin-film vs. silicon
The biggest difference between the two companies is their technology. Canadian Solar makes silicon solar panels that are very similar to those of dozens of other manufacturers, making product differentiation difficult. It's essentially operating in a commodity pricing environment.
By contrast, First Solar produces a thin-film solar panel that's already more efficient than standard silicon solar panels, and which it continues to improve each quarter. This gives First Solar some pricing power over commodity solar panel producers, leading to stronger margins.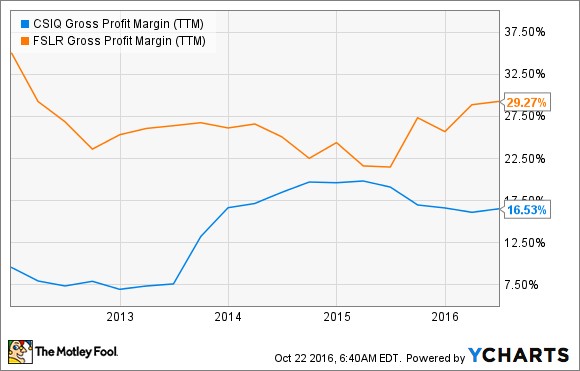 Better margins have also given First Solar the ability to build a better balance sheet.
Balance sheets matter
The best defense that solar companies have against their industry's periodic downturns is a rock-solid balance sheet. And on that front, these companies aren't remotely similar.
Canadian Solar has taken on billions in debt...
More