Microsoft is planning to offer Microsoft office for iPads.  The stock rise more than 4%. 
Microsoft's new CEO, Satya Nadella might announce Office for iPads at Microsoft press event this March 27.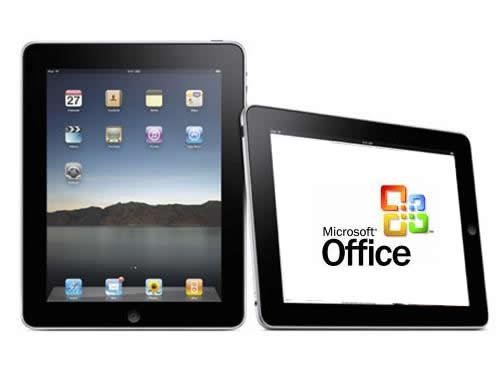 Microsoft resisted making software compatible for Apple before, but since smartphone and Tablet is taking the whole market so Microsoft sees itself catches up its rivals.
This could bring billions of dollars in revenue to Microsoft.
Microsoft wants to offer its software not only for its own platforms but on any device.
Even tho Microsoft's revenue on mobile hardware get behind the competitors but it's ahead in the cloud computing industry.  A lot of investors are happy about this move and please that the company moves toward a more serious-platform strategy.
iPad users could be happy to have Microsoft office to use on their tablets.