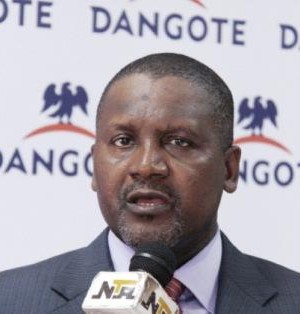 (Image source: theheraldng)
Africa's richest man, Aliko Dangote of Dangote Industries is building the biggest oil refinery and petrochemical plant in the region.The refinery will be located in Nigeria, which is the largest oil producer in the continent. Dangote Industries has signed a $3.3 billion loan to commence the project. According to the Financial Times, the projected total cost of the project is $9 billion, which will be financed with $6 billion in loans and $3 billion of equity from Dangote Industries.
The refinery is expected to be up and running by 2016 and produce about 400,000 barrels a day. Nigeria can potential be a force as oil producer and expand economic growth across the broad in the country.