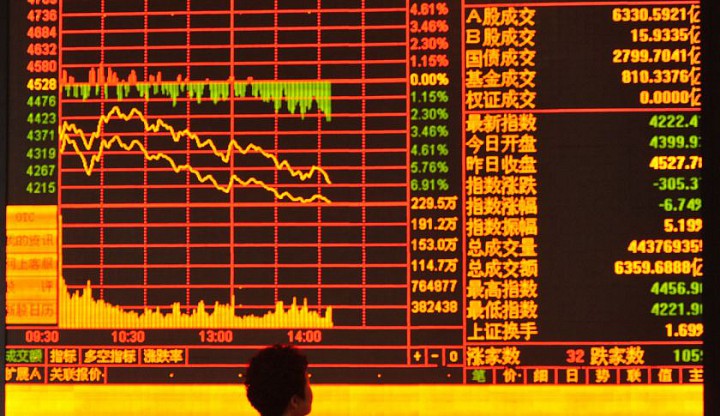 Tech companies like Cisco and Intel have all been trying to grow business in China, but the country's stock market may dampen their plans.
Big technology companies like Cisco Systems, Intel, Hewlett-Packard, and Microsoft have all made big bets on China, an already huge market for business hardware and software. But with China's economy weakening and its swooning stock markets, U.S. tech giants may be facing a difficult time there.
The consequences could have a major impact on the financial performance for U.S. tech companies. Even before, they faced increasingly tough competition from Chinese competitors and government pressure on Chinese companies to buy domestic products instead of American.
Last fall, Intel INTC -0.60% plunked down $1.5 billion for a 20% stake in Tsinghua Unigroup, a state-run corporation that owns two Chinese computer chip designers and is funded by one of China's premier research universities, Tsinghua University.
The semiconductor company has long been criticized for missing the boat on mobile in the U.S. market, and it's plans to generate a mobile chip business in China faces tough competition from...
More