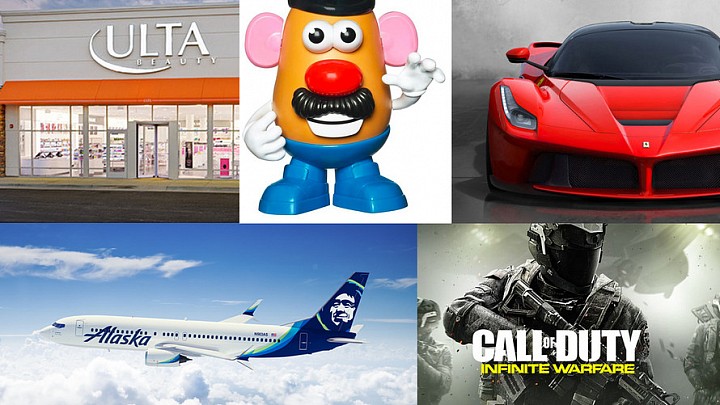 Stocks continue to climb in 2017, with the S&P 500 index up about 9% year-to-date. And some of the biggest winners this year have been consumer-related names.
It's no surprise why. Unemployment hit its lowest levels since 2001 in May, and consumer confidence hit a 16-year high this spring.
Most investors tend to get wrapped up in Amazon.com Inc. AMZN, -0.81% when they think about plays on the American consumer market. And there's good reason for that: Look at the company's strong track record of outperformance and knack for grabbing headlines, as it did with its ambitious deal to purchase Whole Foods Market Inc. WFM, +0.10% for more than $13 billion.
Similarly, when many investors think of consumer stocks, they tend to think anyone who's not Amazon is in deep trouble — retailers like Macy's Inc. M, +1.26% Sears Holdings Corp. SHLD, +4.24% and J.C. Penney Co. Inc. JCP, +0.22% that seem to suffer chronic declines and never-ending store closures.
But don't shortchange the consumer sector, and don't be fooled into thinking it's just Amazon that's getting ahead.
These five consumer plays are just as hot — if not hotter — and continue to hold promise for the rest of 2017.
Toy powerhouse Hasbro Inc. HAS, +1.32% holds brands that many of us loved as kids, from Tonka trucks to Monopoly board games to Playskool toddler toys. But this is far from a nostalgia buy, as Hasbro has evolved with the modern toy marketplace to achieve even greater dominance over its peers.
For starters, Hasbro simply makes toys that kids (and some adults) want to play with. Hasbro's already deep lineup of board games saw a resurgence as the hobby has returned to favor, but it just rolled out a new subscription-based service to capitalize on the craze. Similarly, Hasbro has dived headfirst into connected toys like its Love2Learn Elmo that provides interactive play via a smartphone app.
The company also continues to thrive under a lucrative and wide-reaching licensing deal with Walt Disney Co. DIS, +0.51% that both drives new product sales and refreshes old standbys with quirky twists — as evidenced by their "Darth Tater" Mr. Potato Head.
This clearly isn't just fun and games, since Hasbro stock has soared 40% in 2017 after consistently strong earnings that finally pushed Hasbro's quarterly...
More