The first quarter is racing to a close here! It has been over a month since my last stock purchase, T.Rowe Price Group, and I am starting to get the itch to buy again! The market has presented a few opportunities that caught my eye over the last few weeks. Here are the three stocks on my March watch list and hopefully you will be writing about another purchase article soon!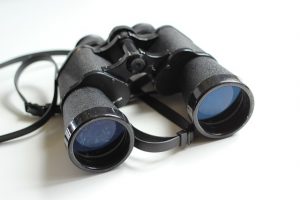 I have three stocks on my March watch list, one company that I currently own and two companies that I do not. While I don't have enough capital to initiate a large position in a company (considering that I have been aiming for larger investments recently), I am considering initiating a new position and growing it over time. Quick note, the prices used in this article are as of Friday March 24, 2017's close date.
Stock #1 – Cisco Systems (CSCO) – Does it really surprise anyone that Cisco is on my watch list? Lanny laid out a great argument for the company in his recent dividend stock analysis. Thanks for the research Lanny! I'm not going to regurgitate his analysis, so please see his article for greater detail. But here is what I like about the company: they dominate their industry, a strong dividend yield (over 3.25%), a low payout ratio, and an impressive dividend growth rate. Historically, I stay away from technology companies and am very hesitant to invest in the sector. Because of that, my...
More