Comment
So we're still in the midst of the second earnings season of the year, and the dividend increases continue to pour down. Once again, a full and varied set of companies are lifting their payouts.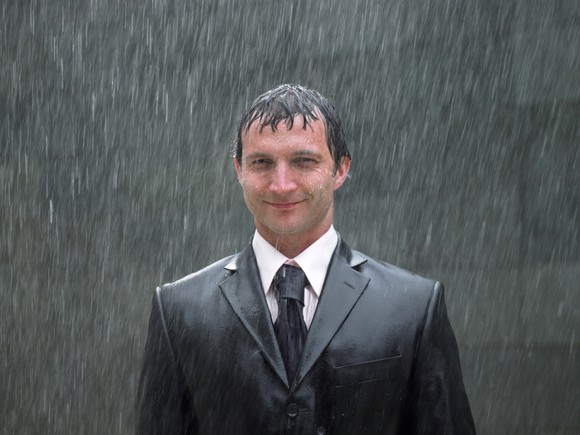 Image source: Getty Images.
It isn't easy to select only three notable raisers among such a crowd. But that's a quibble -- for the many of us that like rising payouts, it's nice to be spoiled for choice. On that positive note, here are my three selections for this installment of our series:
Skyworks Solutions
Life isn't easy for smartphone component makers these days, as the market is maturing and slowing down. Nevertheless, Skyworks Solutions (NASDAQ: SWKS) is hiking its quarterly distribution by 8% to $0.28. It's also launching a stock repurchase program worth up to $400 million.
This comes in the face of declining revenue and adjusted net income, which fell 7% and 9% respectively, on a year-over-year basis, to $752 million and $238 million in Q3.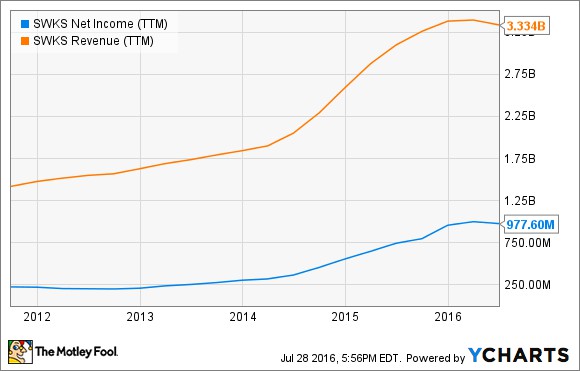 SWKS Net Income (TTM) data by YCharts
Those numbers did, however, come out ahead of the company's expectations, and management is anticipating narrower declines for the upcoming quarter.
Going forward, Skyworks is forging ahead with its plans to push more aggressively into components for internet-of-things products. Such diversification is welcome, considering the slowdown in the smartphone segment.
Meanwhile, it remains well in the black, and has much more than enough free cash flow to fund both the dividend and the latest of its series of share buybacks. So its payout should be safe for now -- however, investors should keep an eye on whether, and by how much, those top and bottom line numbers continue to erode.
Skyworks' newly raised dividend...
More