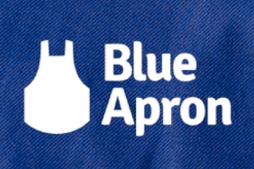 The Blue Apron (APRN) IPO is turning out to be very blue for shareholders. The cutting of the IPO price might provide an opportunity for investors as each coin always has two sides.
The meal-kit company cut the IPO range to between $10 to $11 on 30 million shares. The range was cut an incredible 34% from the previous midpoint of $16. Blue Apron will now raise $315 million versus $480 million.
The company is growing fast with revenues jumping 133% in 2016. The big problem though is that Blue Apron incurred a growing loss of $55 million for the year. The public markets wants a company headed towards profitability.
With about 200 million shares outstanding after the offering, the stock will have a market cap of just over $2 billion with sales hitting nearly $800 million last year. The Q1 runrate places sales on a $1 billion annual pace. The problem is that SG&A sales more than doubled in Q1 while sales only grew about 42%.
The actual pricing and trading of the stock will be interesting. Though the sector is competitive, Blue Apron gets a brand recognition bump by going public. The general investor will recognize the brand over the competitors like HelloFresh and the target market is clearly the investor class.
My view is that the stock could become a buy if the negativity is so large that Blue Apron dips below the IPO price or in essence drops below $10.
Disclosure: No position