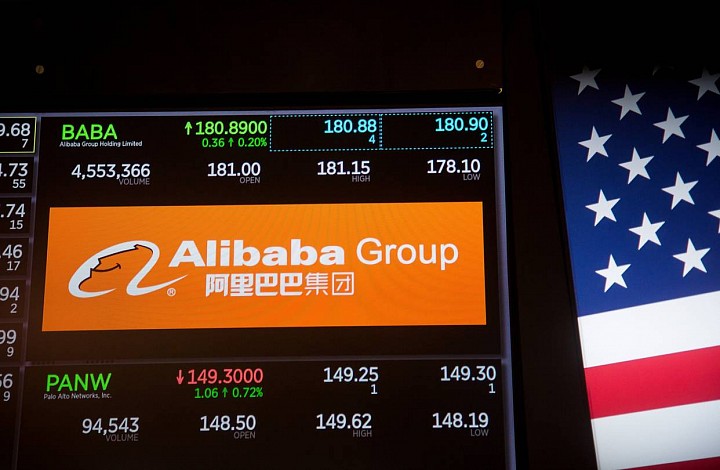 EARNINGS FORECAST: Analysts polled by S&P Global Market Intelligence expect the company to report earnings of 12.0 billion yuan ($1.80 billion), a 60% increase over the 7.5 billion yuan earned during the same period last year.
REVENUE FORECAST: Alibaba's quarterly revenue is likely to have reached 52.1 billion yuan, up from 33.7 billion yuan a year earlier, the survey showed.
WHAT TO WATCH:
CORE COMMERCE: Expect the commerce unit's revenues to stay strong, as the company's efforts to use artificial intelligence and leverage its large databank to attract more online advertising and encourage spending pay off. Analysts at Goldman Sachs expect Alibaba's China retail revenue to rise 57% in the second quarter. Online retail sales of goods and services have also outstripped growth in retail sales overall between January and September this year, growing 34% year-over-year, according to the National Bureau of Statistics of China. Still, Alibaba's smaller domestic rival JD.com Inc. has sought to create a dent in Alibaba's dominance, and the two rivals have pulled out the stops to fight for the consumer's wallet in almost every product sector. In October, the two companies also fought over who could deliver a seasonal specialty—the hairy crab—to their consumers in six hours.
Alibaba's Tmall held about 60% of China's business-to-consumer market share in the third quarter of 2017, compared with JD's 27%, according to industry researcher Analysys Ltd.
CLOUD COMPUTING: Alibaba's cloud computing business is currently loss making, but Morgan Stanley analysts say they expect the unit to break even in the next few quarters. The unit's number of paying customers have almost doubled to slightly more than a million at the end of June, from 577,000 a year ago. At its annual cloud computing festival in Hangzhou, the company showcased its cooperation with local startups and enterprises such as Lenovo Group and Intel Corp. It is also expanding its presence this year in international markets such as Malaysia and India, and seeking to woo municipal governments as clients.
INNOVATION: Expect more updates on the company's innovation initiatives as it seeks to shift away from its traditional e-commerce services business to becoming more of a data and technology company. In a letter to shareholders in October, Alibaba Chief Executive Daniel Zhang reiterated the company's push to digitize the traditional industries of retail, logistics, finance and manufacturing. Alibaba announced this month it would invest $15 billion over the next three years on research and development into machine learning, data analytics and quantum computing. The company is already experimenting with retail technologies that allow shoppers to pay with their face and use virtual reality to try on clothing.
More