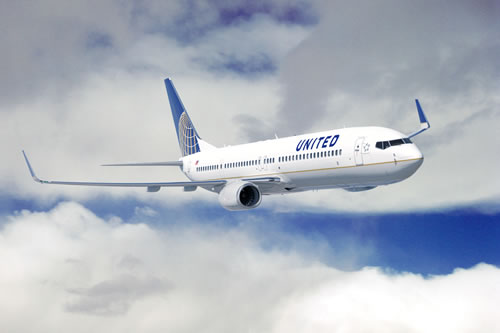 Airplanes are packed with passengers, oil prices are plummeting, and airline stocks are flying higher than ever before. It's an exciting time to be an investor in airline stocks. And yet, given the sharp rise in airline stock prices over the past three years, many investors may feel they've missed the boat on airlines, and that it's just too late to buy.
We disagree.
In fact, a quick survey among our writers has turned up a trio of value-priced airline stocks that still sell for attractive prices. We'll let them introduce them to you now, for your investing pleasure.
Rich Smith: Let's start off with an obvious choice: United Continental Holdings (NYSE:UAL), better known to passengers as just "United." The No. 3 airline in (projected) passengers carried this year, United is arguably the No. 1 bargain in airline stocks.
Valued at just $22.75 billion in market capitalization, United stock sells for less than nine times trailing earnings, and less than seven times what it's expected to earn next year (its forward P/E ratio). That compares favorably to the 25% long-term earnings growth rate Yahoo! Finance projects for the company -- the highest growth rate of any of America's big "legacy" airlines. These valuations compare even more favorably to the astonishingly strong 39% projected growth rate that analysts surveyed by S&P Capital IQ predict for United.
Indeed, even if you value the stock by the more conservative metric of price-to-free cash flow (United's $1.69 billion in trailing FCF is only 64% of reported earnings), and even if you ding United's valuation for its $6.7 billion in net debt, the stock still emerges with an enterprise value-to-free cash flow ratio of 17.4. That makes United a bargain on either 25% or 39% growth.
Need further proof that United is a bargain? Two weeks ago, United's CEO, Jeff Smisek, resigned from his post in the middle of a federal probe into his dealings with New York's Port Authority. The scandal forced United to bring in a new CEO from outside the company, sparked multiple shareholder lawsuits, and... United stock is now selling for more than it cost before the scandal broke.
Simply put, if news this bad can't bring the stock down, it tells you United stock must have been pretty darn cheap already.
Sean Williams: When you think of undervalued airline stocks, the majors like United, Delta Air, and American Airlines Group probably all come to mind, because they have forward P/Es of between six and nine. However, when I think of undervalued airlines, I'm squarely looking at national operator Spirit Airlines (NASDAQ:SAVE).
For starters, Spirit Airlines has one of the youngest fleets in the skies. According to AirFleets.net, the average age of Spirit's 73-plane Airbus fleet is 5.2 years, and it includes more than 40 Airbus A320s with an average age of just over two years. This is important because newer planes are more fuel-efficient, and they're also less likely to need major mechanical repairs. Thus, Spirit's planes would be more likely than its peers to be in the air and generating a profit than in the garage undergoing repairs.
Internally, Spirit's low-fare dangling-carrot model is also working like a charm. Spirit certainly isn't going to win any points with consumers over amenities inside their planes, but its bare-bones pricing model, and its policy of allowing consumers to pick what options they want to add, is drawing in more and more passengers. Additionally, Spirit's fees on certain aspects of the check-in or boarding process coerce passengers to do as much as possible at home on their computer, or at a point-of-sale kiosk. With the onus of responsibility pushed away from ticket agents, Spirit is finding ways to generate almost pure profits from its optional fees.
Because Spirit is still relatively small and still expanding its...
More