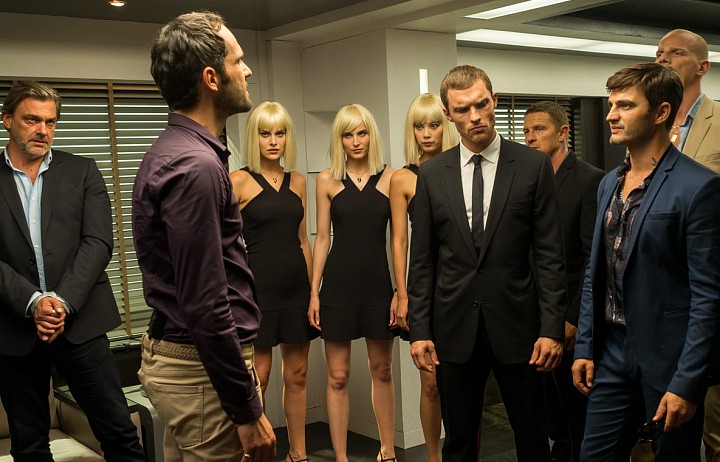 Labor Day is one of those weird holiday weekends where new movies go to die. There are obvious reasons of course (kids going back to school, summer basically being over, etc.), but considering how pretty much every other holiday weekend is cause for would-be celebration in the movie business, it has always amused me how Hollywood (and audiences, natch) have treated this early September holiday like the plague. What's interesting though is that both new wide releases came from "new" distributors. EuropaCorp made its first strike in American theatrical distribution this weekend with Transporter: Refueled while Broad Green Pictures dropped its first release in the form of A Walk in the Woods.
The top new release of Friday, but probably not the weekend, was The Transporter: Refueled. The EuropaCorp release (via Relativity), which cost the standard $30 million to produce, is the fourth entry in the 13-year old Transporter franchise. Of course, a big reason as to why those films were popular was the presence of Jason Statham. The action star passed on returning for a fourth engagement, and so Ed Skrein took his place. This is unfortunately a classic case of a studio extending a franchise with the (thus-far) false knowledge that the concept is enough to drive audience members to the theater.
But just as "insert would-be action hero as Jack Ryan HERE" didn't revive the Tom Clancy franchise, nor did audiences want to see a relative unknown as "not Jason Statham." At least not in America. Yes, the film earned $2.4 million on Friday, which means it'll probably top out at $7m for the Fri-Sun frame and $8.5m for the Fri-Mon debut weekend. Comparatively, The Transporter 2 opened on this weekend in 2005...
More