Relatively low fuel costs, high load factors and tourism tailwinds have handed Southwest Airlines (LUV) and Delta Air Lines (DAL) some solid gains. Yet both airlines have seen their shares fall this year. Southwest is down 7.1% year to date, while Delta has fallen 25%.
This is presenting investors with excellent opportunities to grab shares in these "battleship" airline stocks at bargain-basement prices.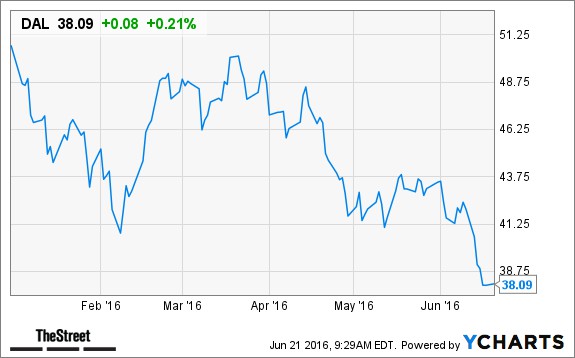 1. Delta Air Lines
After nearly nine decades, Delta is the oldest airline still operating in the U.S. The company combines strong fundamentals with a rock-bottom valuation. Although its earnings growth looks like it is...
More