NVIDIA Corporation stock tanked more than 7% after a rating downgrade. Long term growth drivers for NVDA stock remain intact.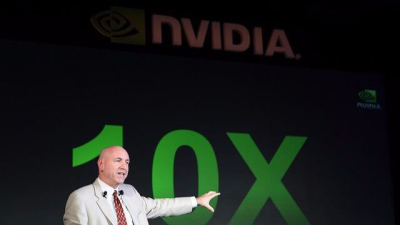 Shares of GPU maker NVIDIA Corporation (NASDAQ:NVDA) tumbled by more than 7% yesterday after NVDA stock was downgraded by analysts at Pacific Crest. The stock fell even below Pacific Crest's price target of $105. This is not the first time NVIDIA's shares have reacted violently. NVIDIA stock had tanked by more than 13% towards the end of December last year when Citron Research had come out with a price target of $90. The stock was then trading at $117. NVIDIA stock made a smart recovery from there, hitting its all-time high of $120.92 on February 7th [EDIT: earlier version had mentioned all-time high as $119.13 which was the closing price on February 7th]. NVDA stock is now down more than 15% since then. Over the past 1 year period though, NVIDIA stock has outperformed the NASDAQ Composite by 9X. So given yesterday's sell-off, should you buy NVIDIA stock?
Why analysts downgraded NVIDIA Corporation stock.
NVIDIA Corporation stock was downgraded by Pacific crest analyst Mike McConnel from "Sector Weight" to "Under Weight" on growth concerns. He sees "signs of desktop [graphics processing unit] market saturation, lower margins from incremental Nintendo Switch revenue and a possible pause in the company's datacenter business this summer". On the desktop GPU side, he sees a material demand deceleration due to higher channel inventory. According to him, unit sales to China have declined by 30%- 40% q/q, and 20% to the United States in Q1. Pacific Crest expects desktop GPU demand to pick up only after July.
While the revenue from Nintendo Switch is likely to offset the decline in desktop GPU revenues, the change in the...
More