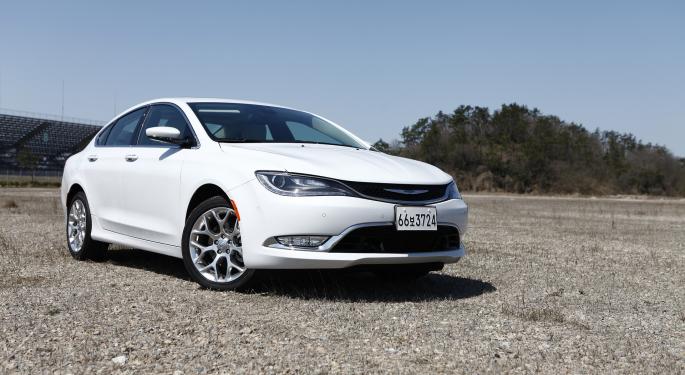 Fiat Chrysler Automobiles NV FCAU 4.5% bucked the trend witnessed by the two American automakers and reported 0.3 percent growth in sales to 180,727 vehicles in July. Both Ford Motor Company F 3.93% and General Motors Company GM 4.25% suffered a year-over-year drop in overall sales in July.
However, Fiat Chrysler's retail sales witnessed a 2 percent drop to 155,885 units in the United States. On the other hand, fleet sales grew 22 percent to 24,842 vehicles in July.
The company indicated that both the Jeep and Ram Truck brands grew 5 percent in July. The automaker added that Jeep Renegade, Jeep Grand Cherokee, Jeep Compass, and Jeep Patriot recorded sales gains in July. Similarly, its Ram pickup truck and the Ram ProMaster and Ram ProMaster City vans also witnessed gains.
Two Dodge brand models, i.e. the Dodge Grand Caravan and the Dodge Challenger, also recorded YOY sales gains while Fiat 500X sales were up compared to the year-ago month.
However, investors preferred to book profits in shares, dragging down the stock by $0.28 or 4.34 percent at $6.05. On a year-to-date basis, the stock shed nearly 60 percent; consensus price target is $9.29.
© 2016 Benzinga.com. Benzinga does not provide investment advice. All rights reserved.