Photographer: Tomohiro Ohsumi/Bloomberg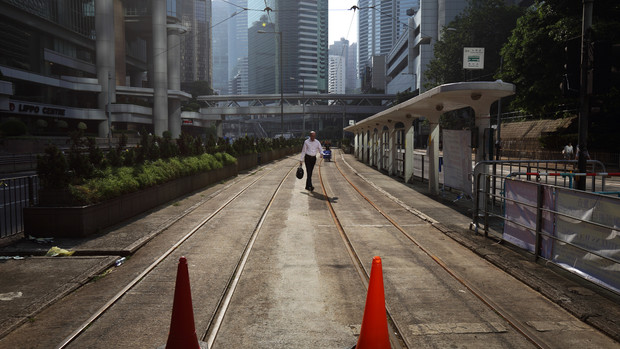 Hong Kong stocks rose for a third day, with the benchmark index headed for its highest close in more than a week, after city officials and protesters agreed to formal talks. Telecommunications shares and utilities advanced.
CLP Holdings Ltd. gained 1.8 percent as the power company headed for its biggest gain since March. China Mobile Ltd. (941), the world's largest phone company by users, gained 1.8 percent. China Overseas Land & Investment Ltd. retreated after gaining nearly 7 percent in the past two days.
The Hang Seng Index rose 0.7 percent to 23,483.43 as of 1:15 p.m. in Hong Kong after falling as much as 0.5 percent. The measure sank 2.6 percent last week, the biggest such drop since March, after police used tear gas and pepper spray in attempts to quell demonstrations in the city. The Hang Seng China Enterprises Index, also known as the H-share index, added 0.6 percent to 10,476 today.
"The market is still continuing its rebound from last week," said William Fung, investment manager at Tanrich Securities Co. in Hong Kong. "The political situation is better compared to last week, though the market may not be able to rebound further as uncertainty continues."
A meeting late yesterday between Hong Kong officials and protest leaders resulted in agreement that there will be several rounds of talks, they will be held on an equal footing, and the government must confirm and implement the outcome of the negotiations. Both sides said they hope to start formal talks before Oct. 12.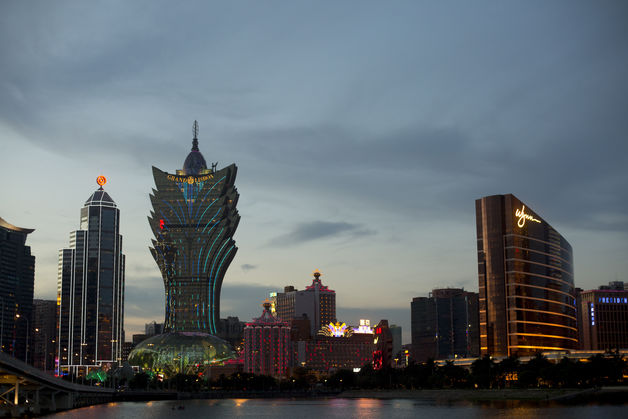 Waiting Game
While the number of protesters on the streets picked up in the evening it remained well below the peak of the demonstrations, which started almost two weeks ago. Student leaders urged their supporters to stay in place and said no agreement will be possible if the government forcibly clears the main protest sites.
The Hang Seng Index (HSI) traded at 10.7 times estimated earnings at the last close compared with 16.3 for the Standard & Poor's 500 Index. Markets in mainland China will reopen from holidays tomorrow.
Futures on the S&P 500 were little changed today. The equity benchmark slid 0.2 percent yesterday as small-cap shares resumed a selloff and investors awaited the start of corporate earnings season to assess the strength of the economy.
http://www.bloomberg.com/news/2014-10-07/hong-kong-stocks-sl...