The main crop cocoa bean harvest in Western Africa begins in September/October and last through the first quarter of next year. As with any other agricultural market, supplies at harvest will be higher than at any other time during the year. This often translates into lower prices during harvest time. Indeed, cocoa prices have tended to follow such a pattern (see chart below) in year's past. (Although past performance is not indicative of future results).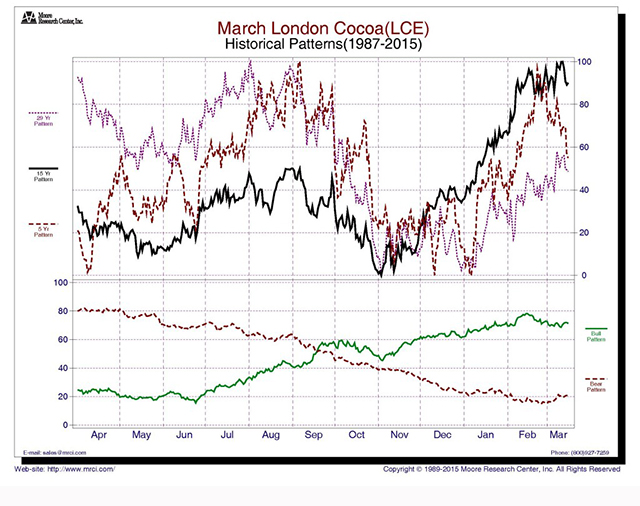 Hot dry weather has clipped 2015 cocoa production and fueled a six-month price rally in the market. However, much of the shortfall is likely priced into the market by now. With the main crop harvest already getting underway in West Africa, prices could begin to feel pressure as the new supplies accumulate.
Some analysts recommend call options strategies. But futures traders can look to short the market on strength over the next several days. The bulls may have a few more gasps left in them, but the price weakness of recent days indicates the market is already looking toward harvest.