Oops...Compared to recent lack of volatility, today was indeed a bloodbath and the week was the worst week for stocks in 7 months...
Dovish Rosengren's confidently hawkish comments seemed to spark this, sending rate hike odds notably higher (and not sparking confidence in the market)...

And rate hike odds are rising as macro data dumps...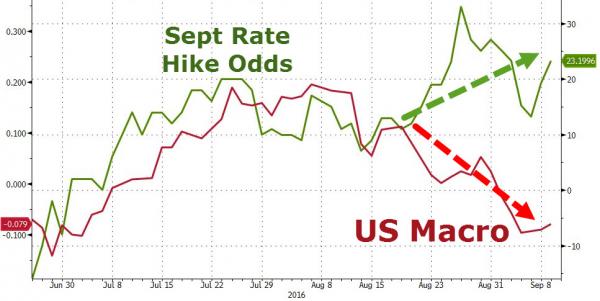 But blame Draghi for starting it...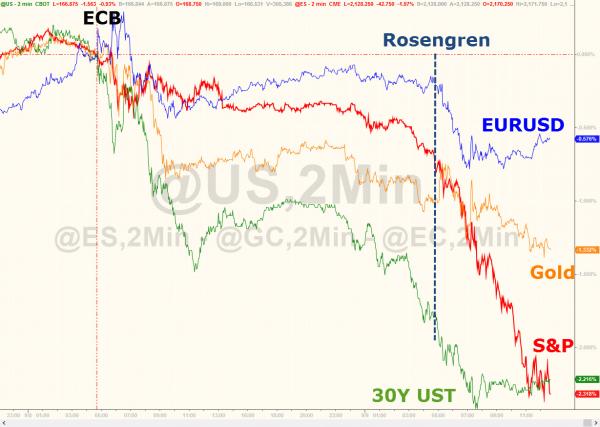 Before today's tumult, realized volatility had collapse to a 45 year low...Volatility has rarely been lower. We can argue about the cause but the facts are clear: S&P 500 one-month trailing realized volatility has dropped to 4.8, its lowest level since 1971.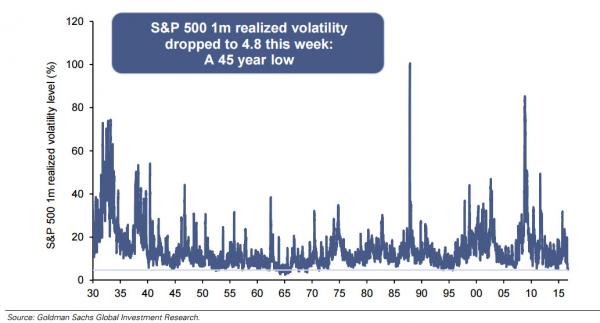 Some context for today's move - Equity market at post-Brexit cliff-edge...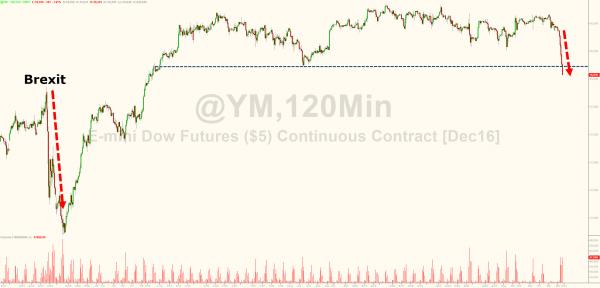 Stocks catching down to fundamentals?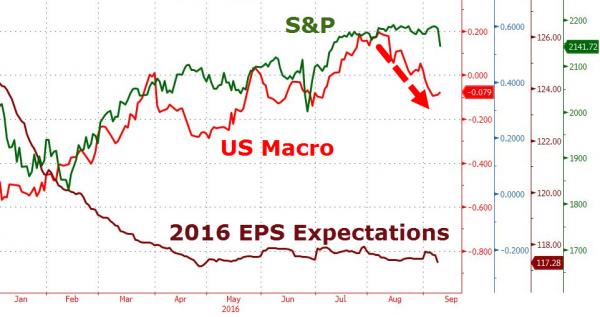 Today's moves were impressive... Dow -392 points!! *S&P 500...
More