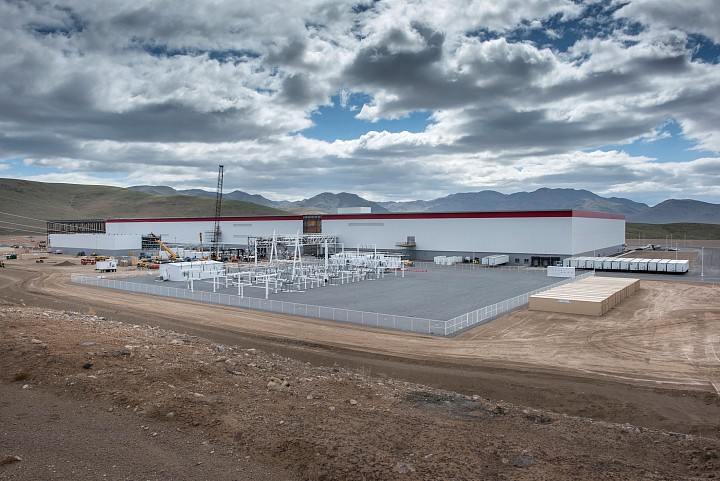 Elon Musk's enormous, $5 billion factory is seriously ramping up production.
To get to Tesla's Gigafactory, you drive east from Reno, Nevada, turn into a sprawling industrial center, and make a left on Electric Avenue. The high desert landscape dwarfs everything, even the vast white building with the red stripe along the top. As you reach the gate with the security guard, the breadth of Tesla's ambitions becomes clear. Even the name itself suggests more to come: Gigafactory 1.
The lobby décor is classic Tesla: large windows, high ceilings, gleaming white floors, black leather chairs. One of the Powerwall home batteries made at the factory hangs like a piece of modern art. Guests receive hard hats, reflective vests, and safety glasses along with the complimentary bottled water and coffee.
The $5 billion Gigafactory was born of necessity. Tesla needs a hell of a lot of batteries, for both the forthcoming mass-market Model 3 sedan and the Tesla Energy product line. The timeline for getting those batteries made just became much shorter, too. On Wednesday, Tesla Chief Executive Elon Musk stunned investors by announcing a sped-up production schedule that calls for a...
More