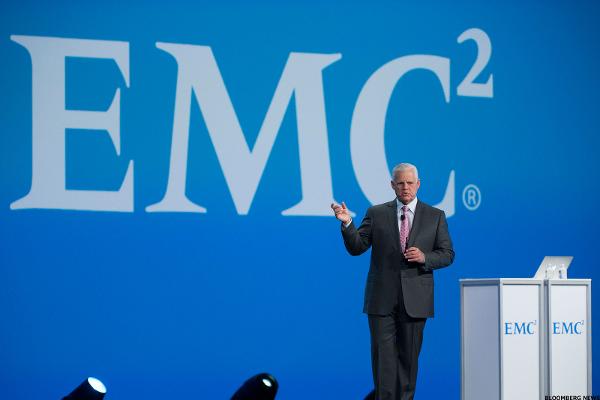 NEW YORK (TheStreet) -- Dell's acquisition of EMC Corporation (EMC - Get Report) is a whopper of a transaction, essentially double the size of any tech M&A deal before it.
Dell announced on Monday an agreement with MSD Partners and Silver Lake to buy cloud computing and data storage company EMC for about $67 billion in cash and stock. Dell will pay $33.15 per share to EMC stockholders in the transaction, and VMware (VMW - Get Report) , of which EMC owns about 80%, will remain a publicly-traded company.
"We're creating an unbelievable powerhouse of an enterprise company," said Dell Chairman and CEO Michael Dell in an interview with CNBC. "This is really about bringing together complementary...
More