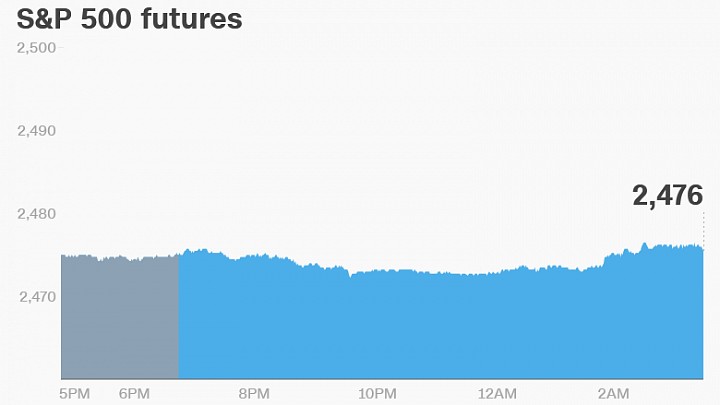 1. Pursuing profits: It's a busy week for earnings and Wednesday's schedule is especially packed.
The focus will turn to Facebook (FB, Tech30) when the tech giant reports results after the close. Facebook shares have surged 44% so far this year.
Looking abroad, automakers including Daimler (DMLRY) and PSA Group released their latest half-year earnings. Shares in PSA jumped by about 5% after the company reported well-received results.
2. Fed decision: The U.S. Federal Reserve is set to announce a decision on interest rates at 2 p.m. ET.
Wall Street expects the central bank to hold interest rates steady following last month's rate hike.
"With a rate hike unlikely, the markets will focus on the Fed's statement, looking for signs of when the Fed will begin paring its massive bond holdings and next raise rates," said FxPro analysts in a research note.
3. Companies to watch -- Foxconn, Volkswagen and more: President Trump told the Wall Street Journal on Tuesday that Apple supplier Foxconn plans to build a big plant in the U.S...
More