Pfizer's top line is finally showing signs of growth even without counting Hospira.
However, net income has taken a hit in the past six months.
How does the Medivation acquisition impact its long-term prospects, if at all?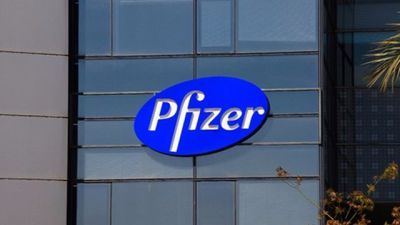 In the first six months of this year Pfizer (NYSE:PFE) reported a revenue growth of 15%, from $22.7 billion last year to $26.1 billion this year. But the show of strength in top line didn't filter down to the bottom line as Pfizer's reported net income came in nearly flat, growing by 1% from $5.002 billion last year to $5.036 billion this year. A 15% top line jump looks mouthwatering, but the real reason top line went up that much was due to the acquisition of Hospira, the world's largest provider of injectable drugs, for nearly $17 billion.
The Revenue Slide
Pfizer's revenue has been steadily declining since peaking in 2011 at $65.26 billion, down to 48.85 billion in 2015. The company was hit hard by a string of patent expirations in the last five years, leading to billions of dollars in sales erosion from competing generics.
After nearly five long years, thanks to Hospira and few of Pfizer's own products, the company is expecting to post sales growth this year. Having revised its guidance upwards, the company now expects to hit $51 to $53 billion in sales for the current fiscal year. Though that's still light years away from their peak of 2011, it will be a welcome change for investors who may have gotten used to seeing Pfizer's revenue sliding quarter after quarter for the last five years.
Bittersweet Numbers On A YTD Basis
The key sales metric that we need to take...
More