A busy night in Asia began with a total collapse in Philippines Exports (-24.7% YoY - the biggest miss since Lehman). This was quickly followed by a 0.3% drop (deflation) in CPI MoM (thanks to a drop in pork -1.9%, eggs -6.9%, and veggies -5.6%) which sparked buying in stocks (because moar stimulus). Chatter of a few large fund houses under investigation stymied the rally quickly but as nobody was summoned stocks recovered, then rallied strongly back into the green on renewed chatter of Stock Connect occurring sooner than expected. With CSI-300 (China's S&P 500), up at the break, this is the longest winning streak since the peak of the bubble in May. And finally Shanghai Copper and Nickel tumbled to new multi-year lows, dragging Bloomberg's Commodity Index to fresh 16-year lows.
Philippines Exports crash, miss by most since Lehman..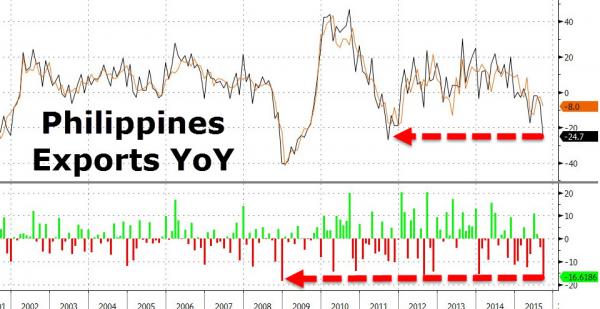 Then China inflation data hit... CPI missed +1.3% YoY, the lowest since January (with a 0.3% drop MoM - the most since March) ; PPI tumbled 5.9% - its 44th monthly decline in a row...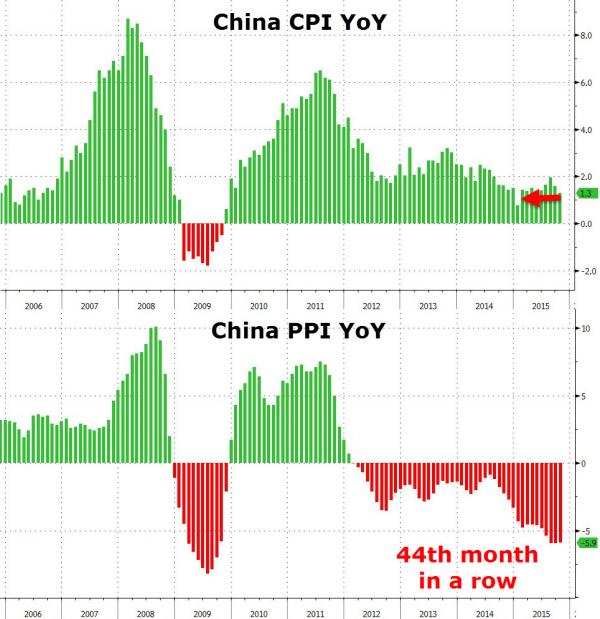 A choppy morning in China leaves Shanghai Composite higher at the break...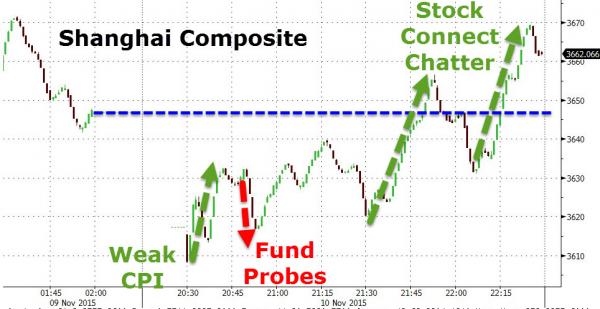 Leaving CSI-300 set for the longest win streak since the peak of the bubble...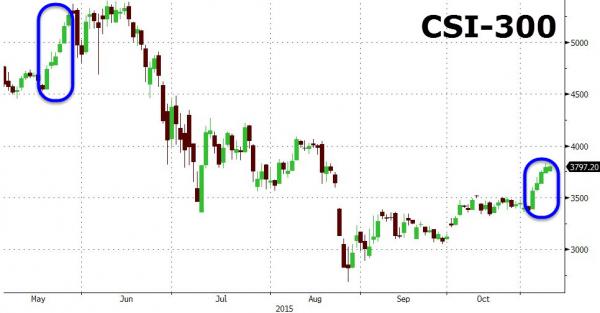 Shanghai Copper hit a new 6-year low (and nickel tumbled)...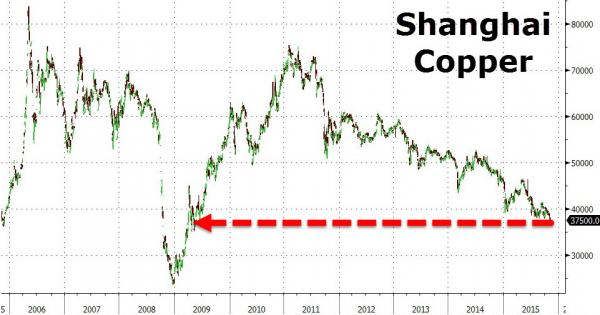 Leaving Bloomberg's Commodity Index at fresh 16 year lows...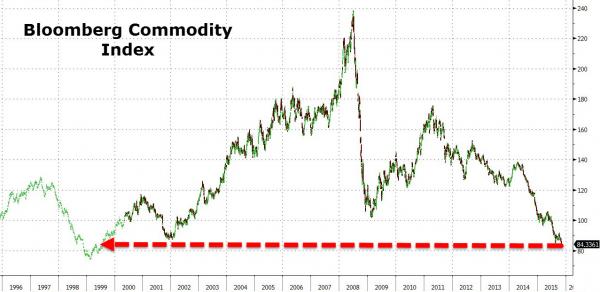 Charts: Bloomberg
h/t @SimonTing