After starting the day comfortably in positive territory, the stock market drifted lower throughout the afternoon, then largely remained negative as Republicans pulled their healthcare bill after it became clear it would not be able to garner enough support to pass a key House vote. When all was said and done, the Dow Jones Industrial Average declined 60 points, or roughly 0.3%, and the S&P 500 declined a more modest 0.1%. Meanwhile, the Nasdaq managed to climb 11 points, or 0.2%, as the market came to a close.
But several individual stocks still delivered gains for investors today, including SeaWorld Entertainment (NYSE:SEAS), Micron Technology (NASDAQ:MU), and Under Armour (NYSE:UA)(NYSE:UAA). Read on to see what drove these unusual moves.
SeaWorld's new investor
Shares of SeaWorld rose as much as 11.1% early in the day, then settled to close up nearly 5% after the theme park operator announced that Chinese strategic investment firm Zhonghong Group will acquire a roughly 21% equity stake in the company from Blackstone. More specifically, Zhonghong Group subsidiary Zhonghong Holding will purchase the stake from funds affiliated with Blackstone at a price of $23 per share -- a hefty premium over SeaWorld's closing price yesterday of just $17.31 per share.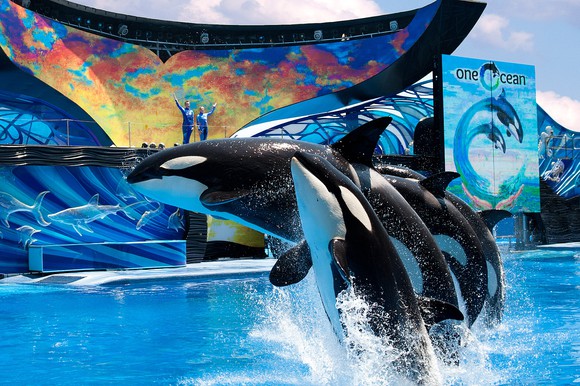 In addition, SeaWorld agreed to provide advisory services and support agreements to Zhonghong Holding exclusively on the concept development and design of theme parks, water parks, and entertainment centers to be developed and operated by...
More