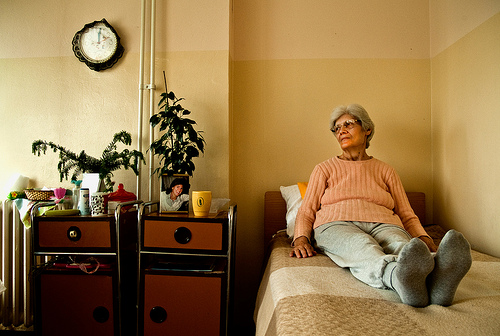 Image Credit: Flickr
The cost of long-term care continues to rise, leaving families puzzled and disorganized while trying to financially plan for the future.
About 70 percent of adults over the age of 65 will need long-term care, USA Today reported, and planning for this costly circumstance is crucial.
The total cost of care is dependent on two main factors: the type of care you would like to receive and where, according to USA Today. It's also important to consider how long you will need long-term care, with 20 percent of those over 65 needing about five years worth of this type of care.
The three most common types of care are assisted living, at-home care and nursing home. Picking the type most appropriate for your needs depends on whether you need around-the-clock care, or just part-time.
In New York alone, the cost of long-term care rose about four percent over the past five years, according to statistics provided by Genworth.
Here are some examples:
Homecare
Homemaker services: $47,934
Homecare aid: $50,336
Adult Day Healthcare
Adult Day Healthcare: $19,500
Assisted Living Facility
Private/One Bedroom: $44,205
Nursing Home
Semi-private room: $124,100
Private room: $130,670
Medicare and Medicaid play a very important role in the cost of these care facilities, with citizens over 65 qualifying depending on income level.
"Not enough people have some plan in place," said Jamie Hopkins, associate director of the retirement income program at The American College told USA Today. "It's a lot of self-funding and relying on family members and Medicaid."
There are multiple ways to cover the large costs of long-term care, according to USA Today, including accessing your retirement savings, seeking insurance coverage or relying on programs like Medicare or Medicaid. However, it's important to plan for which way you will pay for these costs, as well.