No compatible source was found for this media.
I'll admit, I was a little surprised to see Qualcomm Inc.'s (QCOM - Get Report) shares drop almost 7% on Tuesday on reports that Apple Inc (AAPL - Get Report) might not use its modems inside next year's iPhones and iPads.
That's mostly because the writing has been on the wall for a while -- and not just because Apple and Qualcomm are currently embroiled in a multi-billion dollar dispute over iPhone royalty payments.
What matters going forward is whether Qualcomm's legal challenges to Apple could make Apple think twice about completely ditching Qualcomm, or at least consider developing Qualcomm-powered devices as a fail-safe option. And also whether Qualcomm, whose September quarter earnings report arrives on the afternoon of Nov. 1, can close its planned acquisition of NXP Semiconductors NV (NXPI - Get Report) -- and by so doing, greatly lower its mobile chip dependence -- at a reasonable price.
Reuters and The Wall Street Journal both report that Apple is developing 2018 iPhones and iPads that don't use Qualcomm modems. The WSJ adds that Apple plans to instead rely on modems from Intel Corp. (INTC - Get Report) , which along with Qualcomm has supplied modems going into 2016 and 2017 iPhone models, and possibly also ones from Taiwan's MediaTek.
Qualcomm shares tumbled on the reports, and they're now only about $2 above a 52-week low of $48.92. Intel, which rallied last week following a Q3 beat, rose 2.5% on Tuesday and making fresh, post-dotcom bubble highs. Intel might also be getting a boost from Samsung's (SSNLF) Q3 report, which was headlined by a banner quarter for the company's chip division.
Both reports state Apple is thinking of ditching Qualcomm because the latter has withheld software needed to test iPhone and iPad prototypes. Qualcomm, for its part, insists that it's supplying fully-tested modems to Apple and providing the company with a level of support "consistent with our support of all others in the industry."
Considering what's at stake, the notion that Qualcomm is ready to throw away its considerable Apple sales over a simple unwillingness to supply testing software sounds questionable. Qualcomm is believed to supply about half the modems going into 2016 and 2017 iPhone models and has been estimated by Susquehanna Financial to be charging $12 per modem. iPhones shipping with Qualcomm modems also contain complementary chips such as RF transceivers and power management ICs, and Apple is expected to ship over 240 million iPhones next year.
Put it all together, and Qualcomm might be selling over $1.5 billion worth of chips a year to Apple. If all Qualcomm had to do to keep this revenue stream intact is supply some testing software that it had already been providing, it's hard to believe the company wouldn't agree to it.
A more likely possibility is that Qualcomm realizes Apple is likely to abandon it regardless of whether it supplies testing software, and thus no longer wants to give Apple a level of support it doesn't provide to other major clients. That makes sense both in light of how bitter Apple and Qualcomm's royalty dispute has become, and what has been reported and revealed about Apple's chip plans.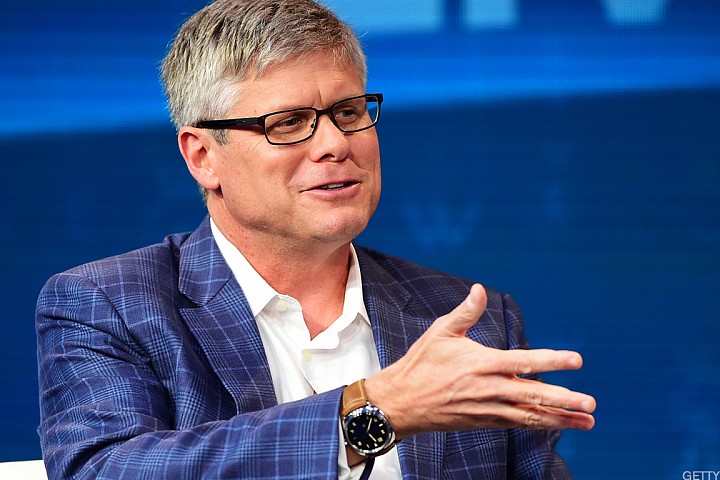 In June, Bloomberg reported that 2017 iPhones won't support Gigabit LTE download speeds -- they're supported by Samsung's 2017 flagship Galaxy phones, as well as some other high-end Android models -- because an Intel modem that supports them wouldn't be ready in time. This decision, effectively confirmed in September when a less-powerful Intel modem (the XMM 7480) was found inside the iPhone 8 and 8-Plus, was made even though the Qualcomm modem going into some of this year's iPhones (the Snapdragon X16) supports Gigabit LTE.
Not mentioned in the Bloomberg report is the fact that Intel's Gigabit LTE modem that wasn't ready in time, the XMM 7560, is also the first Intel 4G modem to support the 3G EV-DO networks still used by Verizon (VZ - Get Report) , Sprint (S - Get Report) and a handful of foreign carriers. Therefore, until Intel ships XMM 7560 chips in sufficient volume, Apple has no choice but to use Qualcomm modems in those iPhone models that need to support EV-DO networks.
More