July 27 Week: Bad for Crude Oil and Refined Product Prices
Diesel prices
On Monday, July 27, US on-highway diesel prices averaged $2.723 per gallon. This represents a fall of 2.12% from $2.782 per gallon recorded on Monday, July 20. Prices are 29.41% lower than they were a year ago.
The EIA (U.S. Energy Information Administration) releases weekly diesel fuel price updates every Monday. These prices are national averages calculated by the EIA.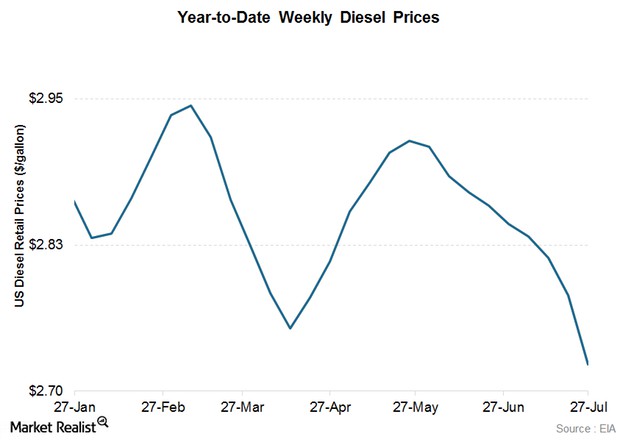 Why do diesel prices matter?
A fall in diesel prices might push refiners—like Phillips 66 (PSX), Marathon Petroleum (MPC), Tesoro (TSO), and Valero Energy (VLO)—to reduce their diesel production, all else remaining equal. Like gasoline, which we...
More