There are more Silicon Valleys than you might think.
Of course, there's the original Silicon Valley in the San Francisco Bay region. Some call Austin, Tex. "the next Silicon Valley" because of the great number of technology companies located in the area. The Irish city of Dublin has been referred to as the "Silicon Valley of Europe." And now there's a battle underway to become the "Silicon Valley of medical marijuana."
One city has already staked its claim to the title. The Los Angeles Times recently reported about efforts by Adelanto, Ca. to become a hub for medical marijuana cultivators. However, other areas are competing for marijuana growers also. Who will win the battle to become the "Silicon Valley of medical marijuana"?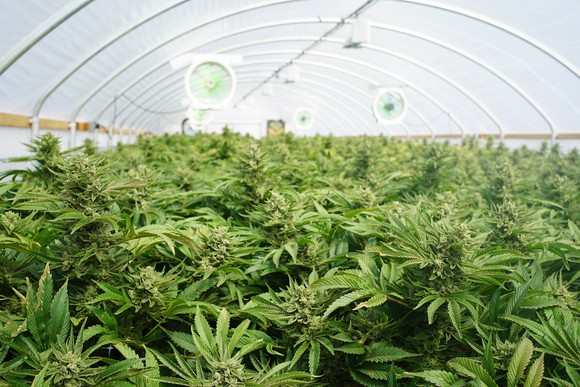 Unlimited possibilities?
As you enter Adelanto, the welcome sign states that it's the "city with unlimited possibilities." At one point, the slogan probably seemed like only wishful thinking. In 2014, Adelanto stood at the brink of bankruptcy. There was even a possibility that the city could disincorporate and simply be absorbed into the surrounding San Bernadino county as just a community.
The desert town didn't go bankrupt and didn't fade away, though. Adelanto still exists as an entity -- primarily because of its prisons. This city with a population of around 33,000 has three incarceration facilities that can hold up to 3,340 prisoners.
Now, however, Adelanto could have greater possibilities than ever before. The city has established a 360 acre marijuana cultivation zone to attract marijuana growers. Real estate developers are busy creating industrial parks for marijuana-related businesses.
These efforts have already begun to pay off for Adelanto. The city's financial status has improved, thanks in large part to development fees paid by companies hoping to prosper in California's...
More