Last time I
looked at the GBPUSD we were in a consolidation range
between 1.6050 and 1.6090 and was looking for a break in either direction, though I leaned with a bias to the topside because of the UK macro data around that time.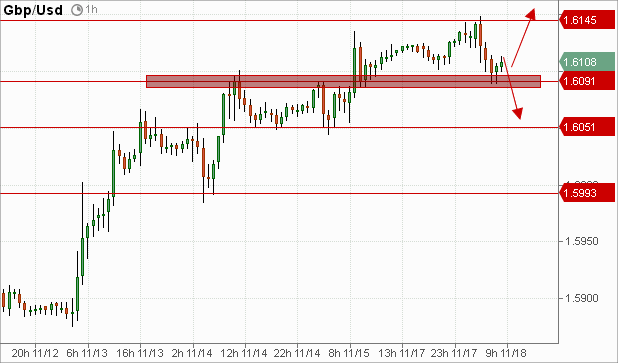 Since then the pair has moved to a new high near 1.6145 before retreating somewhat overnight on Monday. This pullback tests the old 1.6090 level of resistance as support and could set up the conditions for another leg higher. However, a break below 1.6090 would imply a bit of a further correction, likely down to 1.6050.
Let's zoom out just a little bit and look at the pair from a 4-hour perspective to give ourselves more context.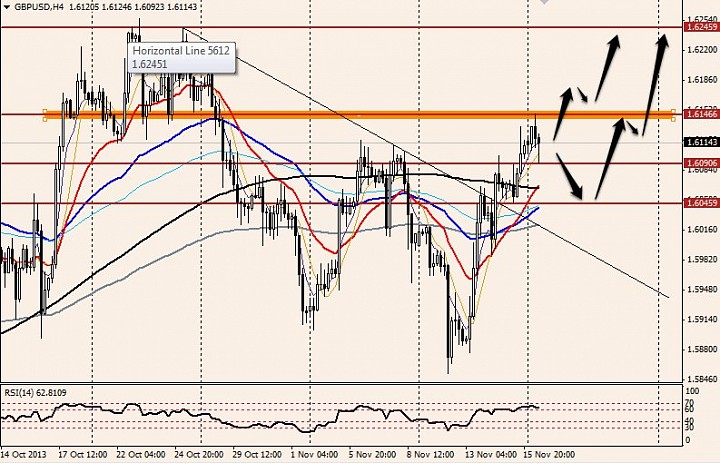 The key to notice here is the pair has been in a nice uptrend during the 2nd half of last week, and pushed above its previous November highs (around the current price of 1.6115). The pair's recent peak is also nicely aligned with some old support levels from late October. Therefore we may be looking at some important levels where orders may be clustered. Now, if USD weakness does continue, then the possibility of a push through this important 1.6150 level means a further continuation towards the October highs near 1.6250.