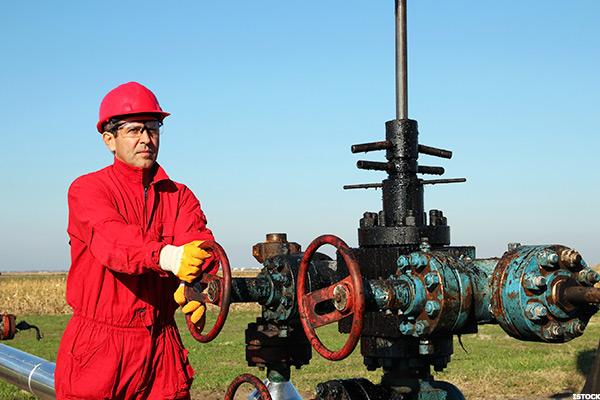 When two of the U.S.' so-called Big Three oilfield service and equipment providers-- Halliburton (HAL) and Schlumberger (SLB) -- report third quarter earnings this week, they're likely to focus on the positive sentiment they're hearing from their customers (producers such as ExxonMobil (XOM) , Chevron (CVX) and Occidental Petroleum (OXY) ), how well they are positioned for an eventual industry upturn, and what they are doing to further position themselves for the rebound.
Public company executives of the oil and natural gas industry are more often than not perpetual bulls, because let's face it, they're not going to supply the reasons why you shouldn't invest in their company.
But investors would do well to take this optimistic sentiment with a grain of salt this earnings season and instead pay careful attention to two factors in the coming months: Are oilfield services companies kicking off hiring programs and are they bulking capital budgets for equipment repairs and new equipment...
More