Central bank 'not actively considering' that now, she says
Fed has tools to handle recessions 'under most conditions'
Federal Reserve Chair Janet Yellen raised the possibility that future policy makers might increase their inflation target and broaden the types of assets they can buy to enhance their ability to counteract a severe recession.
While stressing that the central bank was "not actively considering" such steps, she told a Fed symposium in Jackson Hole, Wyoming, on Friday that "they are important subjects for research."
Yellen said monetary policy makers currently have sufficient tools to handle economic downturns "under most conditions." Those tools include asset purchases and so-called forward guidance in which the central bank promises to keep interest rates low.
"That said, these tools are not a panacea, and future policy makers could find that they are not adequate to deal with deep and prolonged economic downturns," she told the conference sponsored by the Kansas City Fed.
A major factor behind the need for a potential rethink: the low level of the neutral interest rate, the short-term rate which neither stokes nor slows economic growth. Yellen said some calculations indicate that it's now close to zero in inflation-adjusted terms.
"It could remain at this low level if we were to continue to see slow productivity growth and high global saving," she added.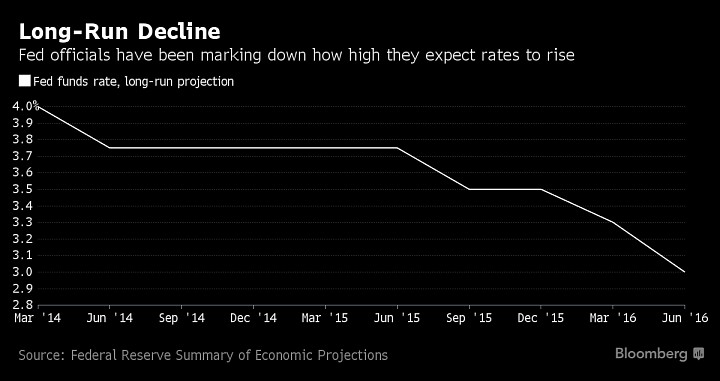 A low neutral rate constrains how high the Fed can lift rates...
More