Summary
The company reported less-than-ideal Q3 earnings, sending the stock on a sharp downtrend.
Slowed growth in China is the main contributor to its top and bottom line decreases, as evident in currency headwinds and upstream weakness.
If automotive demand, specifically that for Ford F-150s, can pick up and match aerospace's run, then Alcoa will gain more contracts and be able to increase its top line.
Just because you have an idea of where you want to be doesn't mean you'll get there the next day - things take time, effort, and a little bit of luck. That's what we have here with Alcoa (NYSE:AA), a company with bold ambitions directed by Klaus Kleinfield, but not immune to its surroundings. I believe Alcoa is still a sell in the short term, but I will add a small wink of bullishness in saying that the separation could be exceptionally lucrative for the company.
A surprisingly very weak quarter to kick off earnings season now tempts your wallet with this man at the helm: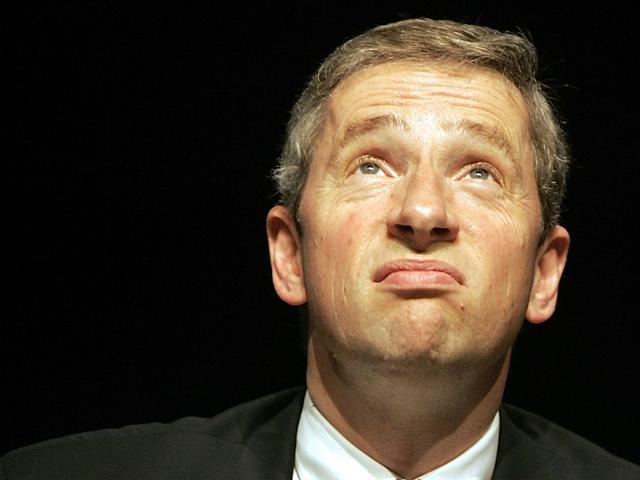 As some highlights of the poor report, revenue fell by 11%, and the smelting division posted a $59 million loss compared to a $245 million gain YOY. Growth outlooks for all major segments got lowered by a few percentage points, but management moved away from discussing the weak financials and looked towards the restructuring next year as the fuel for growth.
Performance Update
It's no mystery that I'm bearish on Alcoa because of its operating environment and the stigma related to aluminum prices. With the speculation in the current commodities market amounting to a "dead cat bounce," long entries into Alcoa are considerably cautious. The stock has still been rattled year to date, and a retreat on the September/October run-up is now being fueled by a wretched earnings report. You can view the YTD movement below: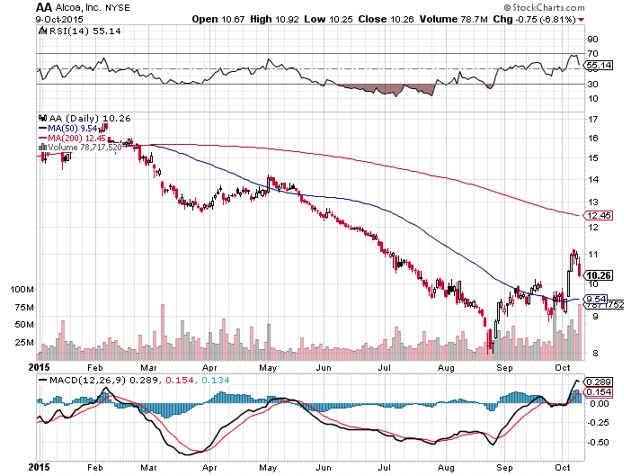 Source: StockCharts
Before I delve into the segment specifics and my outlook for the...
More