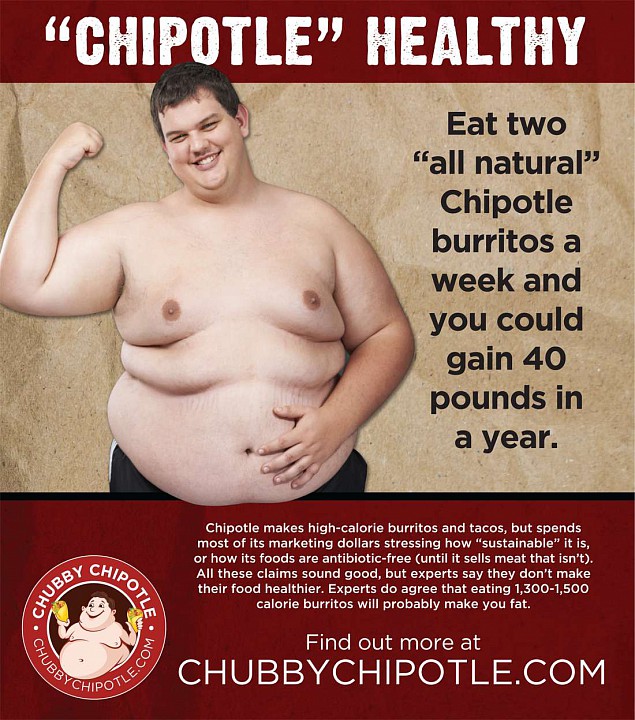 Eating a lot of calories will make you fat. Also the sky is blue. 
A new website, chubbychipotle.com has come out to bring to your attention that Chipotle Mexican Grill (CMG) burritos do indeed have alot of calories in them. Getting all the menu options wrapped up in a flour tortilla brings a 1,500 calorie meal to the table, and following that with a large coke, and maybe a refill can bring that total above 2,000 easily. 
The new website is the work of "The Center for Consumer Freedom", a privately funded consumer site designed to debunk widely held myths about the quality of GMOs, Organics, the PETA, and other issues affecting the food industry. Some suspect that Monsanto (MON) is involved in the work there, but I also suspect that Coca-Cola (KO), Kellogg's (K), McDonald's (MCD) and possibly Berkshire Hathaway (BRK.A)(BRK.B) have a hand in it. 
It wouldn't surprise me. An eye for an eye, as these companies have been under fire from anonymous "consumerist" groups for years and are now fighting back to protect the integrity of their brands.