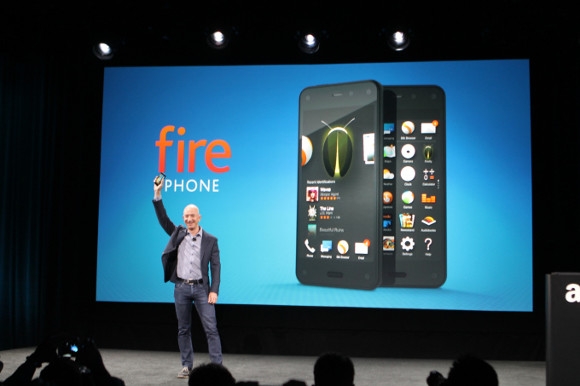 Amazon.com Inc's new cellphone seeks to offer shoppers instant gratification by recognizing thousands of products, television shows and songs and allowing users to immediately buy them - on the e-commerce giant's own site, of course.
The smartphone, which joins Amazon's "Fire" lineup of tablets and streaming devices, aims to stand out in a crowded field dominated by Apple Inc and Samsung Electronics. It represents an attempt to extend the company's dominance of online commerce into mobile phones, which are increasingly being used to buy items and view video.
Users can press a button and point the phone at an object such as a can of soup or work of art, or direct it to listen to a song. If the device recognizes it, the user can buy it on Amazon, if it's sold there.
The technology, which works by matching images of items or songs to Amazon's database of over 100 million items, will be opened to app-developers for use, an approach that rivals Apple and Google have taken with their own mobile software.
http://www.reuters.com/article/2014/06/19/us-amazon-com-mobilephone-idUSKBN0ET2FG20140619