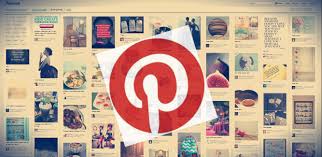 Social sharing site Pinterest has raised $367 million, according to a regulatory filling . That gives the company a valuation of about $11 billion, according to the Wall Street Journal, citing sources familiar with the matter.
In 2013, reports surfaced that the company was valued at about $3.8 billion.
HOW TO BUY PINTEREST STOCK
10/3/2014 Update: As of today there no news at all about Pinterest having an IPO in 2014 and now it is just about too late for that to happen. So, if you are interested in buying Pinterest stock, you will have to hope that they decide to go public sometime in 2015.
It looks like the next high profile social media company to have an IPO will probably be Pinterest. Investors who are thinking ahead are trying to figure out how to buy Pinterest shares at the IPO price and if they can't do that, should they still buy the stock when the company opens for trading the first day? Lets take a look at what has been happening so far.
Published by : Sonal Khandelwal