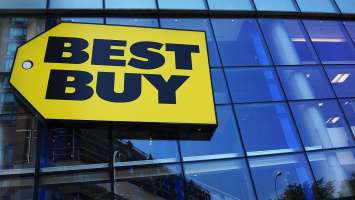 Just a few years ago, Best Buy (BBY) was left for dead. Analysts and investors wanted nothing to do with the struggling retailer. With a bloated cost structure and the threat of looming "show-rooming", in which customers were looking at products in Best Buy stores then leaving to purchase those items online, Best Buy was in deep trouble.
The stock fell from $40 in 2010 all the way to $11 two years later. But since then, Best Buy has had an amazing comeback. Shares now trade back at $40. Best Buy announced strong quarterly earnings and just gave shareholders a boat load of cash. Along with earnings, Best Buy raised its dividend by 21%, declared a $0.51 per share special dividend, and announced a $1 billion stock buyback plan.
Best Buy is back, in a big way.