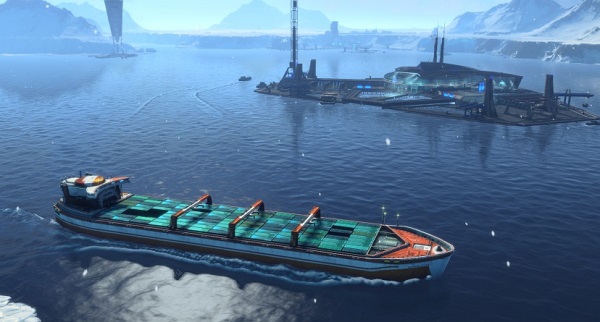 So results for Navios Maritime Holdings (NM) came in early this morning. The company reported a loss of 30 cents, or 25 cents adjusted for non-recurring costs. Revenue beat however, coming in at $113.8 million, about $3 million better than expected. The stock price took a hit on the day, which to me, was more or less what I expected to happen. 
What's going on behind the scenes however, is very good, and points to a very bright future with what has been happening to Navios' competitors. Within the 3rd quarter, the company completed $58.9 million in bond repurchases, effectively shaving 17% of their annual interest costs, and refinanced additional debts through 2017 that are expected to free up $13.4 million in cash flow.
These moves are expected to reduce the amount of money needed to break even each day by about $513 per vessel. So what we are seeing here is a continued deleveraging of the balance sheet, while at the same time allowing for a more profitable future, assuming that the BDI can continue on at this level or better. 
Sometime else of note: The market cap of the holdings company is less than the market cap of its owner ship in its partnerships: Navios Maritime Partners (NMM), Navios Midstream (NNA), and Navios Acquisitions (NAP) have a carrying value of $290.8 million at present, and the entire market cap of Navios Holdings is less than $170 million. That difference in value will be quickly realized once profits are being made by the holdings company.
The reason that I've been so bullish on these shares is becoming more apparent in what the partnership companies are doing though. NMM continues to add new ships to its fleet at large discounts to previous market values. That is exactly what I have been saying they would try to do. Because other companies in this industry are failing (Dryships (DRYS) for example), and they can't find buyers for their vessels, those ships are simply being dismantled.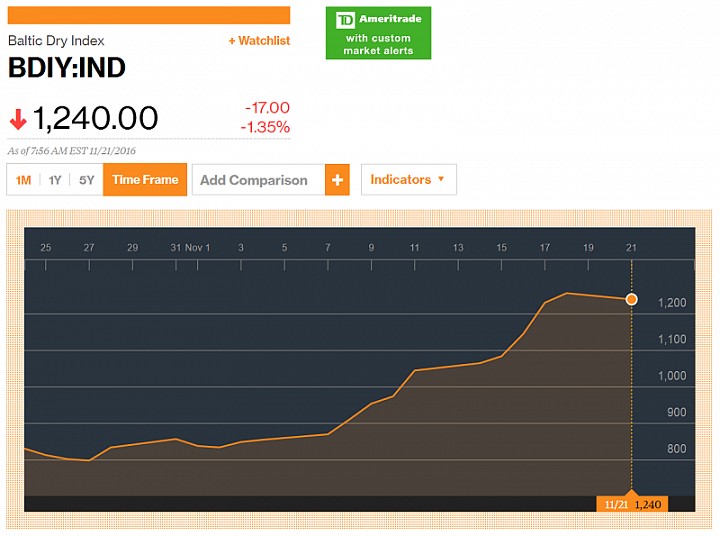 You can take a ship apart relatively quickly, but building a new one takes around six months. The BDI, while seeing a small decline over the last few days, has picked up impressive steam this year. This quarter is probably most influenced by new merchandise making its way to retailers. Once that activity is removed from the market, I still don't think we will see a sharp pullback in rates because those ships simply aren't there anymore to compete with each other. Moving into the colder months, we should see increased demand for coal as well. 
I've started monitoring the performance of Nordic American Tankers Ltd. (NAT) as well. It looks like they may be in a position to benefit from some of the good things that are happening right now with Navios, too. The yield is comparable to what is being offered on NNA, but the P/E ratio is still lower on NNA. I should have more about them soon.
The author is long all of the parts of Navios, and I think Navios Holdings is a particularly good buy in this sector.