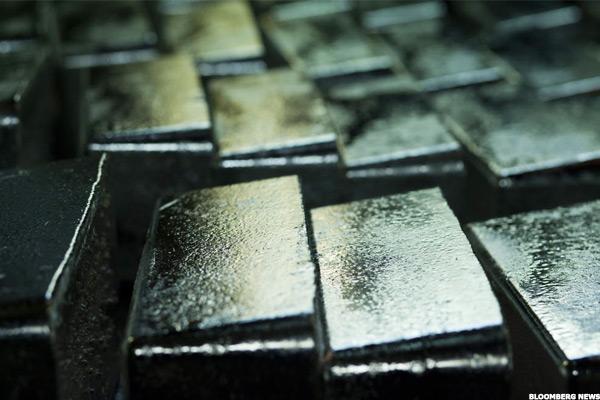 NEW YORK (TheStreet) -- Shares of Hecla Mining (HL) are down 0.33% to $6.02 this afternoon as gold and silver fall prices on the COMEX.
Silver for September delivery is down 0.73% to $19.67 per ounce and gold is lower by 0.61% to $1,330.70 per ounce.
On Thursday, gold hit a one-month low before rebounding slightly, but is still poised to log a loss for the second week in a row. Silver is heading toward its lowest settlement since the start of the month, MarketWatch reports.
As stocks and the U.S. dollar rally this afternoon, commodity metals are taking a...
More