The US Non-Farm Payroll data for February showed 175K jobs added for the month, compared to the 113K in January. It beat forecast around 150K.
I think the low expectation was to account for the severe winter and the 175K for Febrary was only impressive in light of the difficult conditions.
The better than expected data was the direction of anticipation after the 2 earlier jobs reports from the week were beat forecasts as well.
The better than expected NFP is having its first round of reactions, and it is USD-dominant. USD/JPY is in a key bullish moment as it breaks above a falling trendline: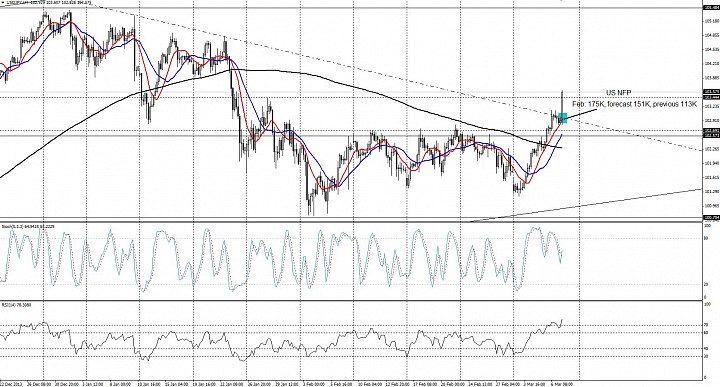 (USD/JPY 4H chart)I suspect the next development in the USD/JPY will be to challenge the end-of-2013, beginning-of-2014 highs up around 105.45. For the next week, we might consider the
buying on a dip strategy
.