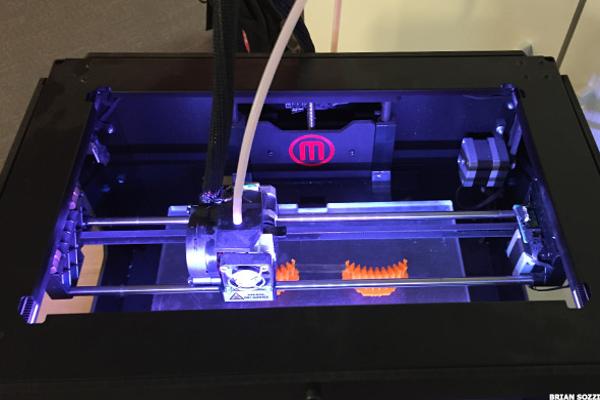 In some ways, the present-day 3D printing/additive manufacturing industry has much in common with the PC industry in the early-to-mid '80s. Penetration rates are still low, technologies and standards are rapidly evolving and figuring out who the winners and losers will be a decade from now is far from easy.
Two new technologies announced today by leading industrial 3D printer maker Stratasys (SSYS) highlights just how much the industry remains in flux. One of them, known as Infinite-Build, allows the printing of objects to happen on a vertical plane, something Stratasys claims allows for "practically unlimited part size" in the direction 3D-printed materials are being stacked (i.e. the build direction).
The company also claims Infinite-Build significantly boosts production speeds, lets materials be adjusted on the fly and allows a production process to be easily repeated. The technology is based on fused deposition modeling (FDM), a 3D printing process Stratasys pioneered decades ago and is now...
More