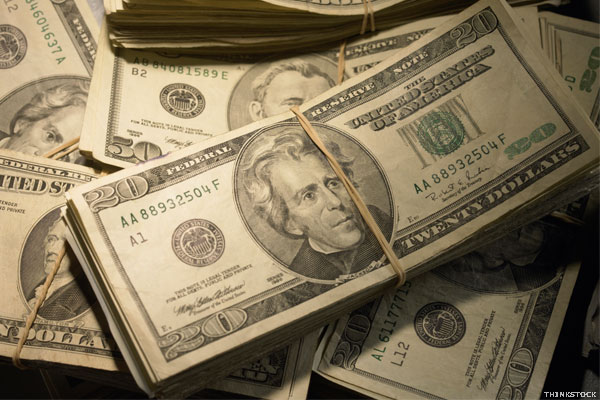 The market moved higher from the "get go"--in large measure it seems to be a response to the better economic data this morning.
At 3 p.m. stocks were near the day's highs.
I shorted The Cisco Kid last night. Sticking with this short rental. I added to my ProShares UltraShort S&P500 ETF ( SDS) long (growing ever larger). My net short exposure--is now between small and medium-sized at the close.
The U.S. dollar, as discussed above, continued to rip higher against the euro. I am concerned. Mark Grant is concerned. The market is not concerned.
The price of crude oil (down $0.20) settled lower after yesterday's robust gains.
Gold fell $9 as it continues to break down--closing in on $1,200.
Ag commodities: wheat up $0.07, corn up $0.04, soybeans up $0.05 and oats up $0.02.
Lumber up $7 following the big housing number this morning.
The yield on the 10-year and 30-year notes and bonds rose by about 5 basis points.
The 2s/10s spread steepened by 2 basis points to about 125 basis points.
Municipal bond...
More