I just wrote about the
reaction in the US bond space to the FOMC tapering decision
, well we are seeing some reaction in gold as well which has slid through the lows established 2 weeks ago at 1210, and now tests the 1200 level.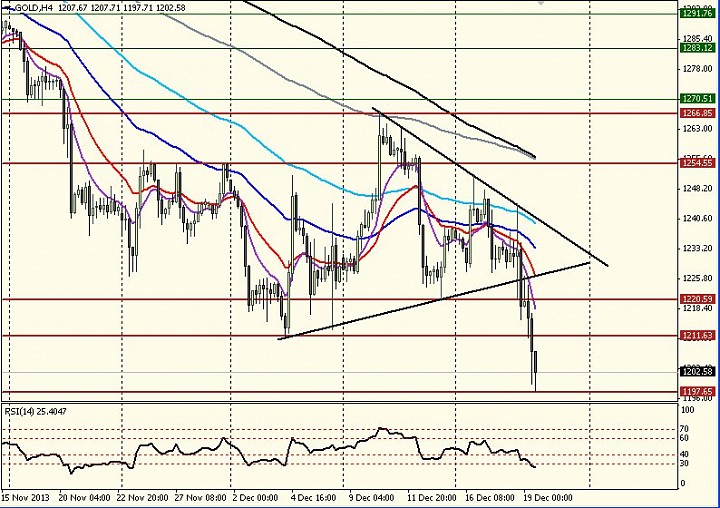 Gold had moving generally sideways over the last few weeks, stuck between a smaller range of 1255 and 1220, and a wider range of 1266 and 1211.

Within that general sideways action, the pair set up a triangle, which broke to the downside yesterday, and has now extended its fall.
If the 1200, an important psychological level fails to provide support, then we are looking for further declines in the yellow metal, and more hurt for goldbugs.
For how this looks in a longer-term view, check out Sasha's post on Gold from today.