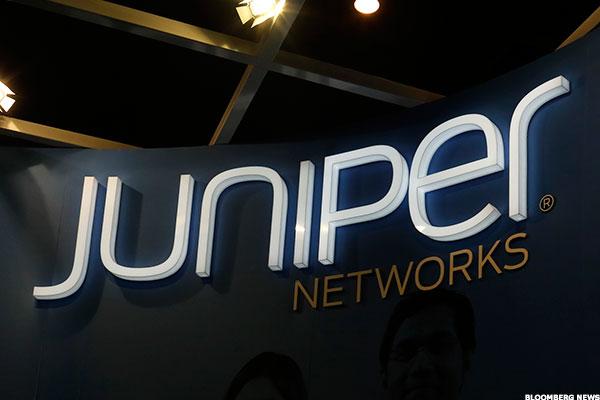 NEW YORK (TheStreet) -- Shares of Juniper Networks (JNPR) are up by 1.07% to $24.02 in mid-afternoon trading on Monday, ahead of the company's fiscal 2016 second quarter results, due out after Tuesday's market close.
Wall Street is expecting earnings of 47 cents per share on revenue of $1.19 billion. Last year, the company reported earnings of 53 cents per share on revenue of $1.22 billion for the same quarter.
The lower estimates give Juniper the chance to post surprise earnings, despite stiff competition from Cisco (CSCO) and Hewlett-Packard Enterprise (HPE).
"Juniper is squeezed here," Jim Cramer said in an interview...
More