I have been generally bearish on the EUR/GBP from a medium/long term perspective over the last year, and the recent price action in the pair shows that the Pound may be ready to push its advantage further against its rival.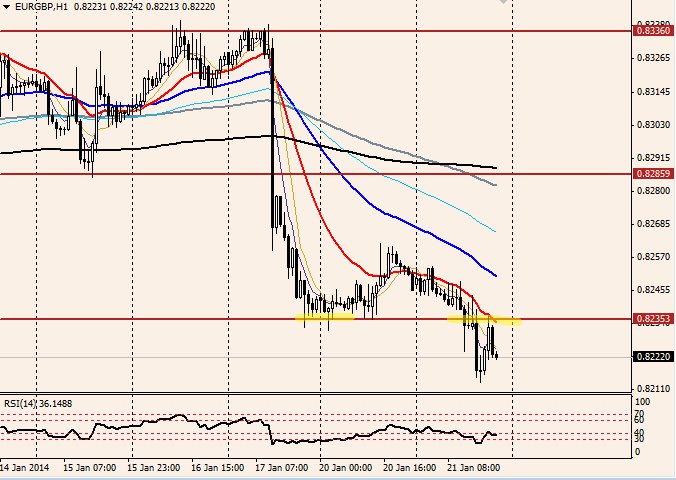 From the 1-hour look, we can see that following the strong move in the pair in Friday's session following a strong reading from UK retail sales, the pair found initial support near 0.8235, retraced a bit, and then today moved through that support. An important technical sign is that after breaking below that 0.8235 level, the pair then retested the same level as resistance and was rejected.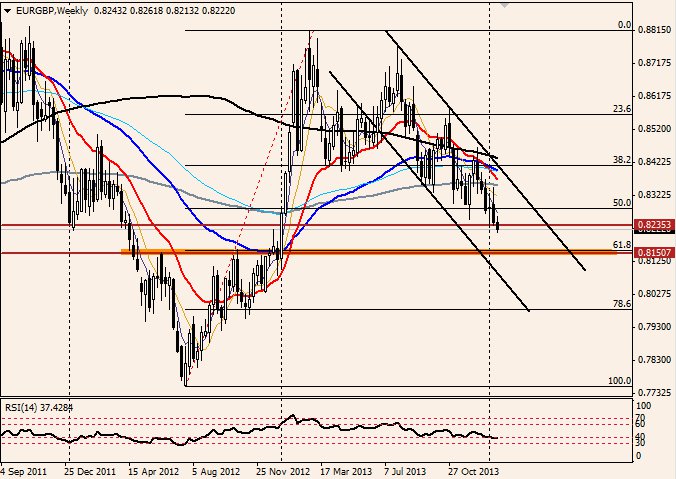 The pair then continues its decent which is best looked at from the long term view, so let's zoom out to the weekly chart. My next downside target in this pair would be the 0.8150 as it is both an important old level of resistance (in other words a key pivot where orders may be clustered) as well as the 61.8% retracement of the full upswing the pair saw from 0.7750 to 0.8815.