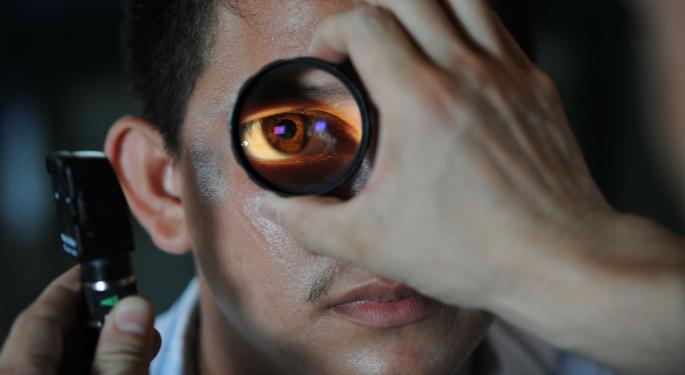 Kyle Dennis, co-founder of biotechbreakouts.com, recently joined PreMarket Prep to share his thoughts on Opthotech Corp OPHT 9.34%. According to Dennis, Opthotech will either be a huge hit or miss for traders within the next month.
The Answer Will Come Soon
Dennis pointed out that Opthotech shares have been driven down from above $60 to around $32 following disappointing data from competitor Regeneron Pharmaceuticals Inc REGN 1.79%.
"Regeneron has some negative data with a drug that's similar to what OPHT has," Dennis explained.
"Traders and investors are speculating that OPHT is going to have bad data, but I don't necessarily know that's the case. I tend to be more positive on the name."
Opthotech's data is due out in December, and Dennis believes Opthotech stock will be on the move one way or another.
"It's either going to be, in my opinion, a $15 stock or it's going to be close to $100. It's really important glaucoma data. If it is positive, it's going to be transformative for this company," he said.
He concluded the discussion by warning traders to expect extreme volatility in the stock following the release of the data. However, for traders that can stomach the risk, Opthotech is positioned for some major near-term upside.
At last check, Opthotech was trading down 9.46 percent at $30.81.
Date
Firm
Action
From
To
Sep 2016
JP Morgan
Maintains
Overweight
Aug 2016
BTIG Research
Initiates Coverage on
Buy
Aug 2016
Citigroup
Maintains
Buy
© 2016 Benzinga.com. Benzinga does not provide investment advice. All rights reserved.